COMET Auckland outlines its latest method of encouraging millennials into New Zealand's workforce.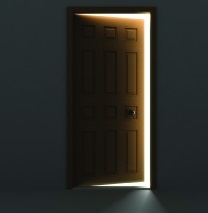 According to 2014 data from
Statistics New Zealand
, 11.4% of young people aged 15 to 24 years old are not in employment, education or training (NEETs). This poses a major challenge to New Zealand and to Auckland in particular, as the economic driver of the country and a city with a young population.
A new initiative is now being trialled to try and improve the opportunities for young people, and for employers, to engage in successful work.
Learning on the job
Papatoetoe High School student Sirila Alao aspires to be a chef in the Navy, so he was thrown straight in the deep end with work experience at SKYCITY Hotel's 24/7 Staff Restaurant and Room Service kitchen.
He's learning how to operate in a fast-paced work environment, how to write his CV, interview skills, and how to communicate clearly with his employer and manager.
Sirila is one of 100 young people working towards a Youth Employability Passport (YEP), an innovative new pilot programme led by education and skills advocacy organisation, COMET Auckland, to equip young people with the soft skills employers have identified as being critical to securing and retaining employment.
The skills that employers are seeking aren't groundbreaking (and should come as no surprise to HR professionals), but they are hugely valuable and often lacking in young people.
These soft employability skills include simple things like showing up on time, following basic instructions, working as a team and demonstrating a positive attitude. These are the basic skills the YEP passport is teaching to its young participants.
Building practical skills
COMET Auckland's Skills Manager, Shirley Johnson, says: "Work placements have been taking place for years, but the Youth Employability Passport is different in the fact that it gives young people the opportunity to build, practise and integrate the competency skills employers have identified as being critical."
Johnson says the passport programme offers significant advantages for employers: "According to focus groups and surveys conducted by COMET Auckland and Auckland Council in 2013, 78% of Auckland businesses said the Youth Employability Passport would assist in their recruitment process, and 71% said they would consider being involved in the programme."
Reducing the gap between employer needs and employee skills
Johnson says, "The gap between young people and potential employers being able to recognise employable skills is increasing. For employers, this initiative is a cohesive way to support and engage with young people, to get better workplace outcomes and help support new talent. The programme will also help streamline the transition between school and the workplace, which is one of the critical transitions for young people."
"School leavers often have the technical abilities to succeed in a job, but have a hard time demonstrating their skills and attributes to employers because they don't know what employers are looking for."
"The passport programme gives these young people the confidence and motivation they need to realise they can succeed in the workplace, and uses a simple checklist of competencies so that both employee and employer are on the same page."
The YEP is currently being trialled in three schools and a youth training organisation this year. COMET Auckland plans to increase the number of students and sites involved in a wider trial next year.
The programme has generated a lot of positive feedback from both schools and employers, and has active participation from multiple partners, including EMA, SKYCITY, Careers NZ, Auckland Council, ATEED, MOE, MSD and Workchoice.
About the authors
COMET Auckland is a subsidiary of Auckland Council and an independent Charitable Trust.