Eric Wong, head of talent acquisition and development for APAC at Polycom, shares his tips for using video collaboration to improve staff productivity and capture knowledge.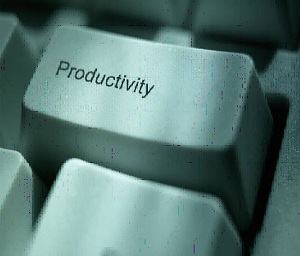 It's no secret. Every business around the globe is trying to increase the productivity of its people. For many businesses, human capital has replaced financial capital as the new source of competitive advantage.

Often the single largest investment a company makes, it's no surprise that organisations are getting smarter in how they manage their talent to boost productivity and performance.

To ensure retention of top talent within organisations, video-enabled collaborative workplaces can provide easy access to training and development programs and the enablement of a flexible work environment for employees. Outlined below are four ways that video collaboration can transform training, and help organisations resolve the shortage of skilled and productive staff.

1. Demand for 'just-in-time' training
Video collaboration can make it possible for companies to find and offer the right training resource for the right employees at the right time. Just-in-time-training can streamline workforce education because it does not require a classroom or even coordinating schedules. If created through a video collaboration platform, education can be accessed and tracked online whenever necessary, with opportunities for Q&A interaction or live forums for discussion and feedback.

2. Capturing employee intellectual capital prior to retirement
With New Zealand's aging workforce this issue has never been more relevant. Many companies are facing the challenge of key employees nearing retirement age. These valuable employees have been "running the company" for years or even decades, but they did not learn their roles in textbooks or in traditional training sessions. They learned from years on the job and have accumulated invaluable expertise. With video collaboration solutions, it is simple to record and stream knowledge of these long-time experts for the next generation of workers.

3. Training a diverse range of learners, from traditional to tech-savvy
Everyone learns and retains information differently and often these differences vary due to comfort and familiarity with technology. Each generation is becoming more connected, visually oriented, and faster at technology adoption. The user-friendliness of video collaboration ensures that even traditional learners can easily benefit from its increasingly intuitive and interactive approach to training.

4. Improving training effectiveness
While few challenge the need for training, many cannot resolve the cost and business disruption that often go hand-in-hand. With video collaboration, many of these issues such as travel expenses and time out of the office can be significantly reduced. These days, video training modules can also be available on demand to ensure employees can access them during quieter working periods. Delivering video training can reduce costs associated with overtime, fuel and accommodation. It can also lower fees for external experts. The calibre of experts that employees may access via a video collaboration tool often improves significantly when using the video route. Popular trainers or speakers are often time poor and video enables them to reach more people more effectively.

- Eric Wong is head of talent acquisition and development for APAC at Polycom. He also sits on the advisory board of the Management Development Institute of Singapore.