What happens when you receive a promotion and find yourself managing your former team? Anna Sarelas, people manager at Veolia Australia and New Zealand, gives her top tips for managing this situation.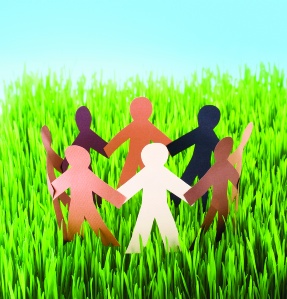 Congratulations on your promotion. Your hard work has been officially recognised and you are looking forward to the next chapter in your career. The only catch is that the team you are now managing is your team; your ex-peers and ex-drinking buddies. So now what? How can you ensure that you apply your demonstrated knowledge without alienating your troops?

First 30 days: You have been a part of the team for a while now and are bursting with process improvement ideas, but it may be best not to commence any new initiatives. Take the first month to talk to your team and develop a birds-eye view. Allow this time for your management style to be observed and accepted (establish a meeting schedule, develop a work-flow process etc). This is not the best time to implement ideas that will overhaul the existing modus operandi but a time to observe. Use the initial short-term period to gain some quick and easy wins e.g. small decisions that may be overdue, and to pick those low hanging fruits that you identified prior to your promotion.

Establish credibility: To establish authority, you don't necessarily need to be authoritative; credibility can take you further in asserting your managerial capabilities than an authoritative approach. Establish credibility by relying on your subject matter expertise, on the understanding of company processes, through clear and consistent communication, by understanding who your stakeholders are and ensuring they are engaged and informed, by providing support to your team and trusting them.

Managing your team: Although you have inherited the team you are now at the helm of, you are entitled to feel comfortable with the resources you have. If you are not, then you are well within your rights to manage this. However it is important to ensure that you are making these assessments as a manager; as a team member you may have developed strong opinions on colleagues' value or performance within the department. As a manager it is important to take a holistic view of the capabilities of each team member. A point that must be emphasised is that a team member might have also applied for the role and all communication should be sensitive to this.

Relationships with the team: You cannot be friends. You can (and must) be friendly and available, but you cannot be mates with the team that you manage. This is especially difficult if you have developed a friendship prior to your appointment, but the current reality is that you can no longer be their friend. Socially remove yourself. Recognise that the dynamics have changed and that you can cultivate mutually benefitting relationships without the perception of preferential treatment.

New relationships at work: Your direct reports are not the only new relationships you must actively foster. It is important to look beyond your team and recognise who your new stakeholders are. Take the time very early on to establish rapport with your new manager. Identify the key people that will influence your new workload and develop a mutual understanding of work flow processes and expectations.

All new beginnings are fraught with frustrations and conflicting pressures. If you can ensure the communication in the initial short term period is as clear as possible, with expectations from all parties understood and agreed upon, and rapport is established early on – then you are setting yourself up for success.

- Anna Sarelas is the people manager at Veolia Australia and New Zealand.