Although women are being encouraged to return to work after having a baby, a new study has found that a lack of policies on breastfeeding are tainting the experience for many.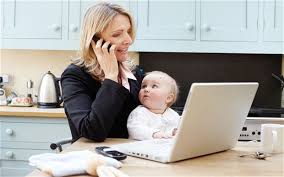 When a woman returns to work after having a baby, she already faces multiple new pressures which employers are adding to, a new report has claimed.
A study by Women's Health Action Trust has revealed that more than a third of New Zealand's employers are not aware of the legislation surrounding breastfeeding, and many are not supportive of it.
The 2008 Infant Feeding Amendment to the Employment Relations Act is designed to provide guidance for the protection and promotion of breastfeeding through breaks and facilities but many women are being subjected to unhelpful and often upsetting situations at their workplace.
Briar Irwin was interviewed for a new job doing sales and administration at an owner operated flooring company in Pukekohe when her son, Ethan, was three months old. At the interview the owner's wife asked lots of questions about her family arrangements but she was given the job.
"But it was on my first day, when I told her I needed to express milk at work for my baby that the owner's wife became very negative," Irwin said. "Initially, she was reluctant to allow me to do it at all. But when I told her it was my legal right, she said I had to pump in the lunch room, which was not suitable as male staff members would come in."
Irwin said that she was asked "at least five times" when she planned to stop breastfeeding, and in the end decided that the situation was so uncomfortable that she left the job.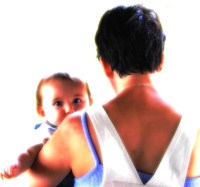 Women's Health Action maternal health advisor, Isis McKay, says the study shows there is an urgent need to educate and support New Zealand businesses around the benefits of breastfeeding in the workplace and employers' legal responsibilities.
Some, though, already have policies in place. Rebecca Lamb returned to work as marketing manager at ASB and found that the company was really supportive and had a dedicated breastfeeding room.
Lamb commented: "When I returned to work, my husband brought [our baby] in so I could breastfeed her during the day. I did that until she was about one year old. For a further three months after that, I pumped breast milk during work hours."
The benefits to the employer of having a supportive policy in place, apart from compliance with the law, include the effect on staff turnover. The study showed that 67% of respondents who had a supportive approach found that staff retention was higher while 69% found it boosted morale and improved the company's public image.