HRM caught up with the New Zealand Public Service Association to find out more about the recent allegations of unhealthy work schedules.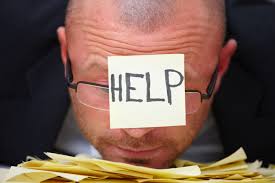 Earlier this week,
news broke
that unions representing prison employees were concerned about employees' dangerous workloads but the Department of Corrections was quick to respond, insisting everything was under control – HRM caught up with the PSA to find out more.
"We are discussing with the department whether the workflow tool will accurately represent the work that our members do, but regardless, we are sure this is not a solution by itself," clarifies Erin Polaczuk, PSA National Secretary.
"It will only reveal the extent of overwork, rather than fixing the problem," she adds.
Chief probation officer Darius Fagan had previously said that the Department of Corrections has been "actively working with the PSA on probation staff workloads" and had been involved in a work plan to make adjustments to a "workflow" tool.
However, the New Zealand Public Service Association told HRM that the issue is down to a lack of proper resourcing of probation staff.
"The role of probation officers is growing and changes to court reporting processes have added significantly to their workload," explains Polaczuk. "The PSA is not aware of any plans to address the fundamental issue that the probations service is under resourced."
Fagan had previously acknowledged that staff are busy but insisted the workload was manageable. The PSA, however, claim Corrections could be losing valuable employees because they're reluctant to make vital changes.
"We are concerned that probations officers are choosing to leave because they are overworked and stressed, and don't believe the salaries reflect their expanded role," Polaczuk told HRM. "This has led to increasing pressure on those who remain."
Polaczuk added that the PSA will continue to urge the Department to address the problems and confirmed the union will be raising the issues during bargaining, which begins in May.
More like this:
NZ Post plans major job cuts
NZ union speaks out over dangerous workloads
Would your staff sell private information?