New Zealand has one of the highest rates of reported domestic violence in the world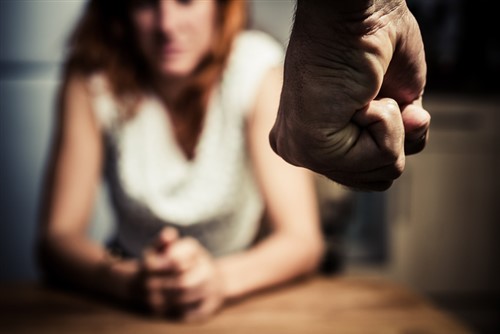 New Zealand has passed legislation granting victims of domestic violence up to ten days' paid leave a year and flexible working arrangements to help deal with the impacts of the violence.
From April next year, all victims of domestic violence will be able to get support from their employers without worrying about losing their jobs.
The bill passed by 63 votes to 57 and is the result of seven years of work by Green MP Jan Logie, who worked in a women's refuge before she entered politics.
"I'm beyond delighted to see this law finally become a reality," said Jan Logie. "This is a win for victims, a win for employers, and a win for society.
"This law is a world first and it will make a significant difference for people trying to escape domestic violence."
Logie added that too many victims find it impossible to keep their jobs while trying to move house, attend court dates, or settle the kids at a new school.
"And too many employers are unaware of the extent to which domestic violence impacts their employees and workplaces, and are unsure of how to respond. This bill gives them a framework to do the right thing for everyone – victims and themselves."
New Zealand has one of the highest rates of domestic violence in the developed world, with police responding to a family violence incident every four minutes.
White Ribbon Manager Rob McCann said being able to take time off is vital for people to manage their situation, such as finding a new place to live.
"This legislation will help victims to remain in their job, which will help their income and social support," said McCann.
"Women experiencing violence are often subjected to attempts to control or coerce them into remaining in a violent household. Being able to leave requires money, so keeping their job and income is crucial to these women.
"They also need medical or counselling assistance, or to shift children from daycare or schools where they can be in danger. This takes time during the day.
"Two of our largest employers, the Warehouse and Countdown, already provide domestic violence leave to their affected staff. These organisations have leadership teams that understand the cost of family violence, and the benefits to their organisations from supporting their staff."