Reports have emerged of widespread underpayment by some government agencies – is your organisation calculating holiday pay correctly?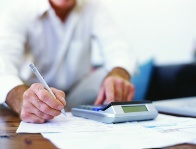 New Zealand employers are being urged to review their payroll systems to ensure staff are receiving their full entitlements after it was revealed there may have been widespread underpayment by some government agencies for well over a decade.
The Ministry of Business, Innovation and Employment is at the centre of the contentious issue, which appears to arise from the fact that there is more than one way to calculate holiday pay but employers are legally obligated to pay the higher amount.
"We don't know if there is a problem with this in the private sector and, if so, whether it's minor or widespread," said the chief executive of Business New Zealand, Kirk Hope.
For now, Hope urged employers to check that their own payroll systems are choosing the method that gives the greater amount of holiday pay.
"It may be the case that some organisations have not been choosing the option that gives the greater amount," he said, adding that "businesses should check their payroll system to ensure they are calculating holiday pay the right way."
More like this:
How HR can get help from front line workers
Collaboration leaving employees cold
Should HR become an invisible role?