Company culture can easily swing a candidate's decision to join a company but many say they were misled on what to expect.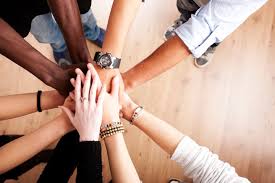 Company culture can easily swing a candidate's decision to join a company and, as a result, many employers are bolstering efforts to get the best message across – but are they painting an accurate picture of what to expect?
According to a new study by recruitment firm Robert Walters, 54 per cent of Australasian employees feel they have been misled about workplace culture during job interviews – of those employees, a huge 74 per cent believed what was promised about the organisation's environment wasn't a reality.
The study questioned 1,800 professionals and 950 hiring managers across New Zealand and Australia, offering insight into both sides of the situation.
Unsurprisingly, the study proved just how important employees consider workplace culture – when asked to rank which factor was most important to them, 29 per cent said remuneration but the remaining 71 per cent identified cultural aspects such as flexible working or ethical standards.
Employers too, are well aware – a huge 85 per cent of said the topic was discussed during job interviews and 81 per cent said they'd seen a poor cultural fit lead to conflict.
"When there is a good fit between a candidate and the company culture, its win-win for everyone," says Shay Peters, director of Robert Walters Wellington. "It makes no sense to mislead people from either the company or candidate level."
So, when it makes no sense on either side, why are some hiring managers still sending the wrong signals? Findings from the survey suggest employers may be misinterpreting their own culture or not discussing it with enough detail during the recruitment process.
Only 14 per cent of employers surveyed said they'd used an independent source to help define cultural fit factors for a particular role and Auckland director James Dalrymple said robust recruitment processes were essential, with cultural fit interviews to ensure everyone is fully aware of what they're getting into.
Award-winning Kiwi workplace
Trade Me
has long championed rigorous recruitment practices and says the thorough process has helped define and maintain its strong corporate culture.
"We spend a lot of time getting the right person to join our teams," says HR head
Fiona Ireland
. "One of our seven values is to hire and grow great people and that's something we're really serious about."
The internet auction site has undergone phenomenal growth in the past few years but Wellington-based Ireland says the company never compromises when it comes to recruitment.
"A good vacancy beats a bad hire any day," she told HRM. "That means making sure we hire the right people because unfortunately for us if we do hire the wrong people – and I think that works for both parties as well, if we're bringing someone in who can't cope with our environment or isn't able to perform the role – it's not good for them and it's not good for us.
"We will absolutely not hire somebody in the event that they're not right for Trade Me," she stressed.
More like this:
Salary and perks not so important, say Kiwis
Why HR shouldn't compromise on recruitment
Should CEOs be 'culture conformists'?