Business optimism is riding high and salary rises are predicted, but in which island are you most likely to come to benefit from these sentiments? North or South?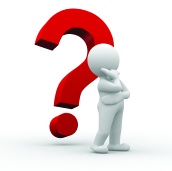 If you're looking for a pay rise you may be more likely to receive it if you work in the South Island. According to the latest Grant Thornton's International Business Report South Island bosses are both more generous and optimistic than their North Island counterparts.

The report revealed that 21% of South Island employers were looking to increase salaries by more than inflation in 2014, while only 13% employers in the North planned to do the same. North Island were also looking to hold present rates with 15% not expecting to increase salaries this year compared with 12% in the South Island.

Additionally, South Island bosses are feeling more confident than those in the North Island with 40% of South Island businesses reporting they are very optimistic about the year ahead compared with 30% for the North Island.

Paul Kane, Partner, Privately Held Business at Grant Thornton New Zealand, said that the report demonstrated the buoyancy of the South Island.

"Nearly half of the businesses in the South Island expect to hire more people in 2014 (46%) compared with 31% for the North Island, almost identical figures to what actually happened in 2013," he said.

"Three-quarters of South Island businesses expect greater profitability this year compared with 64% of those in the North Island , while 29% of South Island businesses (North Island 19%) expect to invest in new buildings and 56% (South Island) and 51% (North Island) looking to invest in plant and machinery."

Despite the positive outlook employers in the South are feeling the strain of finding skilled workers, with 21% of South Island bosses reporting being very pessimistic about attracting suitable staff.