A repeat winner took the top spot thanks to its positive atmosphere and stellar reputation.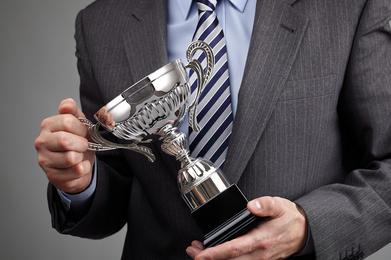 New Zealand's most attractive employers were announced at the annual Randstad Awards last night with a repeat winner taking out the top spot once again.
The awards, which recognize organizations with the most attractive employer branding, have been running since 2010 – this year, national airline Air New Zealand was crowned the overall winner.
"It's fantastic to see Air New Zealand back in the winner's circle and recognised as one of the country's top employers," said Brien Keegan, country manager of Randstad New Zealand.
More than 4,200 working age New Zealanders were surveyed as part of the awards research with over 60 per cent indicating a desire to work for Air New Zealand. Respondents also rated the airline highly as an employer with a "very good reputation" which offers a "pleasant working atmosphere."
The major airline was one of the first companies worldwide to win three consecutive Randstad awards – in 2011, 2012 and 2013 – and is also a member of Randstad's Global Hall of Fame, joined by the likes of Singapore Airlines, Mercedes Benz and Microsoft.
"This result shows just what an employer brand powerhouse Air New Zealand really is," said Keegan.
Last year's winner, The Department of Conversation (DOC) dropped down to second place with New Zealand Customs Service coming in at third and TVNZ fourth.
Interestingly, five of the top 10 most attractive organisations are from the education sector – The University of Auckland in 5th, Victoria University of Wellington in 6th, University of Otago in 7th place, AUT University in 8th and UNITEC Institute of Technology in 9th place.
In addition, the annual Randstad employer branding research revealed that 39.18 per cent of respondents would like to work in the education and training services sector, making it the most attractive sector in New Zealand.
"When you look at the research, the education sector rates highly in almost all factors that employees take into consideration when choosing their next employer," said Keegan.
New Zealand's top 20 most attractive employers were named as:
Air New Zealand
The Department of Conservation
The New Zealand Customs Service
TVNZ
The University of Auckland
Victoria University of Wellington
The University of Otago
AUT University
UNITEC Institute of Technology
House of Travel
The University of Canterbury
ASB
Millenium
Spark NZ
Fisher & Paykel Healthcare
Massey University
Kiwibank
DIA
MBIE
New Zealand's most attractive sectors were named as: