Funding has been announced for a three-year project which seeks to increase female participation.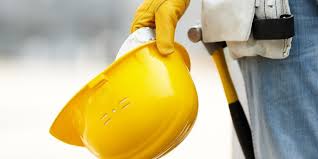 A number of male-dominated industries may soon be able to enjoy a more diverse workforce as funding has been announced for a new project which seeks to boost female participation.
Jointly commissioned by the Ministry for Women and Ako Aotearoa, the scheme will focus on the construction and engineering trades in an effort to alleviate skills shortages and increase female representation.
"The vital importance of this work is evident in the committed and collaborative team supporting the project," said Dr Stanley Frielick, the director of Ako Aotearoa.
A group of organisations are involved in the three-year research project led by the Building and Construction Industry Training Organisation (BCITO).
"With $178 billion of work forecast for the next five years, the strong demand for skilled workers in the construction and engineering trades is unquestionable," said BCITO chief executive Warwick Quinn. "Regrettably, so too is the low participation rate of women in those trades."
Quinn said traditional workforce pools simply aren't large enough to meet the demand in New Zealand so employers had no choice but to diversify.
"We believe the timing is right for a project of this size and scope and that the commitment is there to leverage the demand to increase the participation and success of women," he continued. "Our belief is that by working together we can achieve a significant increase in the participation rates of women."
According to Quinn, the research will involve working with women in the trades and those involved in pre-trade training, engaging with trade employers, and working with data to establish benchmarks and measure change.
"Through frank discussions with women working in identified trades, we aim to discover what the significant characteristics of their engagement and learning journeys are," he said. "Based on what we learn from these discussions, and national and overseas research, we will initiate change projects involving educational and industry programmes, processes, and practices."
One of the expected project outputs is a set of practical tools, guides and other resources for women, employers, educators and decision-makers.
"We are confident the project will contribute positively to women's increased participation and achievement in construction and engineering related trades, and increased equity in the workplace," said Quinn.
Other members of the group include Competenz, Connexis, the Motor Industry Training Organisation (MITO), Auckland Māori Pasifika Trades Training (MPTT), the Manukau Institute of Technology (MIT), The Southern Initiative Māori and Pasifika Trades Training, Kelston Girls' College, and the National Association of Women in Construction (NAWIC).
Recent stories: