For HR professionals, a great EA can be worth their weight in gold. HRM looks at the skills that make the best executive assistants so valuable.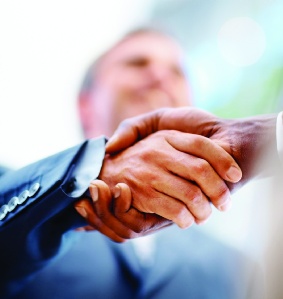 Executive assistants can be so much more than their title implies – according to a survey by recruitment company
Hays
, EAs operate as true partners with extensive responsibilities.
"More than ever, today's EA's are balancing an ever-increasing list of responsibilities," said Alex Jones, regional director of Hays Office Support. "They are not a
Mad Men
style secretary who makes coffee or collects dry-cleaning.
"They hold a certificate or higher qualification, have advanced computer software skills and quickly grasp the latest technology. They possess advanced written and verbal communication skills and accountancy knowledge."
The top EAs also possess soft skills such as resilience, organisation and the ability to stay calm under pressure.
Jones said assistants performed their roles almost invisibly to make their executive as efficient as possible by "offering support and not craving the limelight for themselves".
"That's why the top EAs can earn up to, and in senior positions can exceed, $120,000 and why, despite mobile devices and online calendars, they remain essential to an executive's success."
Hays surveyed 536 EAs in Australia and New Zealand to find out what attributes were necessary to be successful in the role.
They identified the top technical and soft skills to look for when hiring an EA.
Technical skills
• 63% of EAs hold a diploma or certificate.
• They consider continuous skills development to be their biggest professional challenge – they are often the go-to expert for tech issues and are expected to have the answers instantly.
• 67% said communication skills were amongst the top three skills needed to be a good EA.
• Their written and verbal communication skills are of the highest professional standard in order to prepare written documentation and be credible to all levels of an organisation.
• Their accountancy skills allow them to crunch numbers on a spreadsheet, report on expenses, analyse budgets and prepare statistical reports.
• They can successfully manage a project.
Soft skills
• 71% of EAs said organisational skills were needed to maximise both their and their executive's productivity.
• 42% said prioritising deadlines was one of the top three skills. The EA role is a busy one and there is no time to waste. They have to work efficiently.
• They are collaborative – 37% of EAs said their relationship with their boss was a partnership.
• 71% said professionalism helped them succeed and what they said and did was seen by others as a reflection of their executive.
• They are flexible problem solvers.
Other attributes
• Trust is essential – 47% of EAs said their relationship with their boss was strong, professional and based on trust.
• 35% said relationship building was one of the top three skills needed to be a good EA.
• They keep calm under pressure. The job is demanding but top EAs do it with a calm can-do attitude.
• 35% have people reporting into them and therefore need good people management skills.
• 31% nominated resilience as the personal characteristic that helped them succeed.