Around 100 employees within the department will transition to telecommuting over the next 13 months.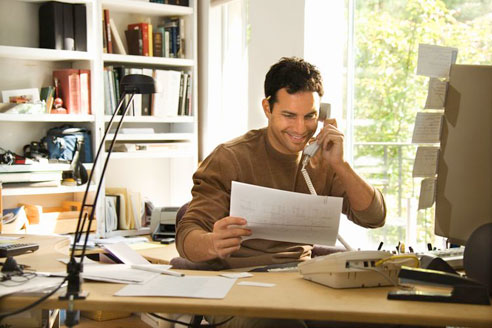 The Ministry of Justice announced major changes this week as around 100 employees will begin the transition from an office environment to a telecommuting arrangement.
The move applies solely to those employed in collections registry positions, helping Kiwis pay fines and settle civil debts.
"The vast majority of people now pay their fines online or over the phone, and these staff do not need to be in any specific location to do their job," explained general manager of collections Bryre Patchell.
Patchell revealed that the move has been a long time coming as a two-year pilot proved the switch could be a huge success.
"We began looking into having people work from home some time ago, and in 2013 began a pilot to test the practical realities of this," he said. "It turns out the people involved are happier and more efficient when they work from home."
Unsurprisingly, Patchell says it's technology that can make the major move possible.
"Technology is allowing people to work in ways that weren't previously possible," he said. "The ability to access and receive information from anywhere means people now have greater freedom to decide where, when and how they work.
"It doesn't matter where these staff work so long as they have a suitable space at home and they've got access to broadband. It also opens up future work options for people who live away from the main centres, especially those in rural areas."
More like this
:
New health and safety laws in force from today
Boeing to cut at least 4,000 jobs
Could hijack hostage's selfie see him sacked?