Operating costs are expected to plunge at the MOJ as around 100 employees are switched to work-from-home arrangements.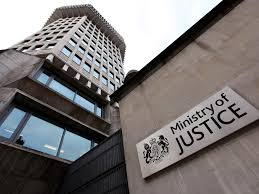 Employers considering a work-from-home initiative may be inspired by the Ministry of Justice's recent decision after one manager revealed the department expects to save as much as $5 million every year from its own telecommuting plan.
"The savings to the Ministry are expected to be in the order of $4-5 million per year in reduced operating costs," collections general manager Bryre Patchell told HRM.
The MOJ
announced earlier this week
that around 100 employees in collections registry positions would begin transitioning to work-from-home arrangements with the hope that everyone will be fully set-up in a suitable environment in 2017.
"We will start the transition later this year," revealed Patchell. "People selected for one of the new positions will have a year to make their designated work area suitable to work from."
To be eligible for the work-from-home program, employees must:
Be in an area where broadband is available
Have a suitable space at home where they can work
Have the right capability and attributes
The Ministry announced the move following a pilot, which tracked the overall engagement and productivity of 23 remote workers, selected from a wider pool of 71 volunteers.
"After six months, we carried out an independent review that found staff working from home were able to get through more work, of a consistent quality," Patchell told HRM.
"Staff told us they were able to work with fewer distractions, they felt more connected with their manager and team and benefitted from a better work-life balance, reduced travel time and flexible work hours," he added.
Despite the success after six months, the pilot operated for a full two years – Patchell said it was important to gather an understanding of the long-term effects too.
"We ran the pilot for two years to conduct a robust trial and understand what would make this initiative successful," he said.
"From the two year pilot, we were able to clearly see the long-term benefits to staff and the Ministry," he added. "We were able to thoroughly test the long-term impact on team dynamics and work."
More like this:
Are recruiters letting HR down?
Hungover Kiwis really can claim sick leave
Tackling innovation with the MasterCard HR team