The New Zealand College of Midwives will enter mediation on Monday over a historic gender equity case.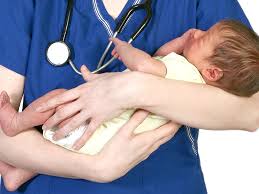 The historic gender equity case filed by the New Zealand College of Midwives is heading to mediation instead of court, officials confirmed yesterday.
"We are very excited by this opportunity," said the college's chief executive Karn Guilliland. "This is the first time we have had an unencumbered offer, to discuss and negotiate with executive decision makers within the Ministry."
The college accepted an eleventh-hour offer by the Ministry of Health to have the case heard in mediation meaning the case, originally to be heard in the Wellington High Court on Monday 15 August, will be adjourned but not withdrawn.
If agreement is not reached in three months, the college has retained the right to return to court – a condition that Guilliland revealed was instrumental in the decision to accept mediation.
"The right to be able to have these negotiations with decision makers on an equal basis as other health professionals is all we have ever asked for," she stressed.
"This new offer is a real breakthrough. We were prepared to go to court because it seemed we had no alternative. We had made numerous attempts to have serious discussions with the Ministry of Health over conditions and pay equity but had got nowhere."
Guilliland added that this is the first time the ministry has formally offered and accepted an organised mediation between its top ministry officials and the college.
"This would not have happened without the college taking the claims action to the High Court," she said. "We are not a union, we are not litigators, we are midwives caring for women and their babies and we want to be able to continuing doing just that within a safe and sustainable maternity service."
The government's offer to mediate came just one week before the New Zealand College of Midwives was due to start legal action in the High Court over pay rates for community Lead Maternity Carer (LMC) midwives.
The college claims midwives are being discriminated against on the basis of gender because their pay and conditions have not kept pace with that of traditionally male-dominated professions carrying similar levels of education and responsibility.
Sam Huggard, secretary of the New Zealand Council of Trade Unions, welcomed the case and said it signified changing times for women in the workplace.
"It is wonderful to see another group of working women, this time midwives, using their collective voice to turn up the volume on the need for their incredibly important work, to be fairly paid by the government," he said.
"We all know what an important job midwives do and we also know that the majority of midwives are women. It is great that the Ministry of Health want to talk to midwives in mediation, rather than in court, and address the issue," he continued.
"2016 is shaping up to be an amazing year. The government has an opportunity to be on the right side of history and correct the imbalance in pay for midwives, and other women working in areas which are also female dominated."
More like this:
Saatchi chairman stood down over "sexist" comments
Are female leaders facing a 'glass cliff'?
Gender divide evident in jobs data