A midwife could face a ban from practicing midwifery as well as a hefty fine after being found to have engaged in an affair with a patient's partner.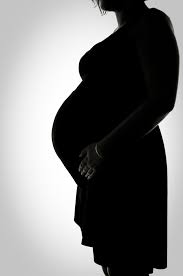 A midwife who had an affair with a patient's partner is at risk of losing her right to practise.
Health and Disability Commissioner Anthony Hill found that her actions were a "serious breach" of the Midwifery Council's ethical code, and has sent the case to the director of proceedings. Hill's action is the most serious step the commissioner can take.
The director of proceedings is a prosecutor with the power to impose disciplinary charges at the Health Practitioners Disciplinary Tribunal. The self-employed midwife – who remains anonymous – is at risk of being struck off the register of midwives.
Her former patient, who was the complainant, also remains unnamed. According to
reports
, the women had been close friends for years, and their families regularly spent time together.
The complainant became pregnant with her third child in 2013 and employed the midwife in question, who had also been in charge of her maternity care through her second pregnancy.
According to the details given by the patient to the commissioner, her partner had bumped into the midwife in mid-2013 and eventually "engaged in kissing and fondling". Shortly afterwards, a sexual relationship had begun – this was confirmed by the midwife's own admission.
The patient discovered that the affair had been going on when she found text messages from the midwife on her partner's mobile phone after her baby had been born.
"I went into shock," she said. "I could not believe that two people who were supposed to care for me could possibly be so horrible and act with such disregard."
"Billie Bradford, midwifery advisor to Hill, said that the midwife's actions "undermine the primacy of the midwife's professional relationship with the woman ... and is not only disempowering but also potentially detrimental to the woman's emotional and psychological wellbeing."
The maximum penalties if found guilty of professional misconduct by the Health Practitioners Disciplinary Tribunal are:
Cancellation of registration by the Midwifery Council
$30,000 fine