A nurse could lose his ability to practice after it was found that he had a sexual relationship with a vulnerable mental health patient, which he confessed he had instigated.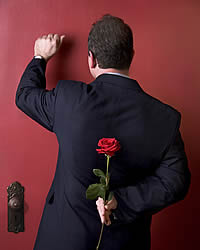 A forensic mental health nurse has returned to nursing after quitting his job when his sexual relationship with a patient was exposed.
Following his resignation from his District Health Board (DHB) job, he underwent counselling, and within two months he had resumed his nursing career. At present, the man is a casual worker in aged and dementia care.
However, he is at risk of having his nursing licence revoked – a Health and Disability Commissioner investigation found he had sexually exploited the patient in question and breached the Code of Patients' Rights.
Commissioner Anthony Hill said in his decision that the sexual encounters occurred in 2013, while the woman was still a DHB patient and two month after the nurse had been directly involved in her care.
The patient involved had been suffering with major depression and associated anxiety and panic attacks, as well as issues with alcohol and a history of stress-related suicidal tendencies.
The pair bumped into each other in September 2013, and the nurse arranged to visit the woman later the same day. She assumed he would be visiting with the intention of seeing how she was.
According to the woman's statement – which was written down by her DHB case manager – the man arrived at her residence in a DHB car and, once inside, produced a bottle of wine which he said was for her. This was not disputed by the nurse.
After instigating sex, the nurse left. It was also alleged that he returned later that day and they had sex again. The nurse told the woman he would visit her again three days later and bring her more wine, but the woman contacted him the day before this was due to occur and told him not to return.
The woman told the case manager that soon after the encounters had occurred, she felt "yuck" about them and considered overdosing on her medication.
Hill asked the Director of Proceedings to consider the case. The independent prosecutor is yet to make a decision on whether to take any action, which could include laying charges at the Health Practitioners Disciplinary Tribunal,
The New Zealand Herald
reported.
Hill also asked the Nursing Council to review the employee's competence and suggested that the nurse write an apology to the patient as well as undergo training on professional boundaries.
The nurse in question remains anonymous.
Nursing Council rules:
Nurses are banned from sexual or intimate behaviour or relationships with patients and those close to them.
Sexual relationships with former patients may be inappropriate regardless of when the nursing care ceased.
Sexual or intimate relationships might never be appropriate if the former patient had been mentally unwell.