NZME is the first media company to earn the diversity accolade for its workplace commitments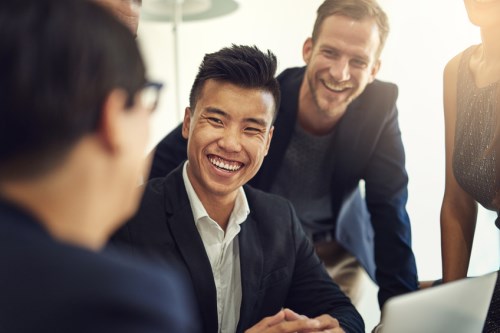 NZME has become the first media firm in New Zealand to earn the Rainbow Tick following a drive to improve diversity and inclusion across the company.

Speaking at the announcement yesterday, CEO Michael Boggs said he was passionate about the cause and was proud to have gained the accreditation.

"Diversity and inclusion is key to attracting and engaging the best talent and we work very hard to make sure that everyone not only feels safe, but looks forward to coming to work," said Boggs.

"We're committed to continuing to develop our inclusive culture and pioneering this in the media industry," he continued.

The Rainbow Tick is awarded to organisations that are making their workplace a safe environment for everyone, regardless of sexual orientation.

To receive the validation, organisations are evaluated across five key areas; Strategy and Policy, Staff Engagement and Organisational Support, External Engagement, Organisational Development and Monitoring.

Michael Stevens, program director at the Rainbow Tick said the intensive evaluation is essential to ensure organisations aren't just paying lip service to diversity – he also praised NZME for its efforts.

"NZME has made a public statement and commitment around what is expected in terms of professional behaviour and inclusive practice in its workforce, and we applaud this," he said.

Speaking to HRD, Stevens also called on other employers to address diversity within their own organisations, saying they're putting both themselves and their employees at risk if they fail to do so.

"If I had one message for employers that aren't focusing on diversity and inclusion, it is that you are making a mistake," he said. "You need to understand that the world has changed. To get the best results for your company, you need to embrace the widest possible range of people and embrace the opportunities that they bring into your organisation."

NZME joins a list of other major companies that have gained the Rainbow Tick accreditation, including ASB, Microsoft, Spark and Westpac.