In a "historic" agreement, McDonald's has followed the move of its fast-food competitors in New Zealand and agreed to abandon zero hours contracts.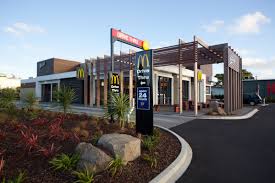 Following
weeks of unrest
, McDonald's and Unite Union have reportedly reached an agreement that spells the end of zero hour contracts at the fast-food outlet.
Employees of the chain will be guaranteed 80% of the average hours they have worked over a three month period.
This follows Restaurant Brands' recent highly publicised move to
move to do away with zero hours contracts
.
Mike Treen, Unite's national director, referred to the agreement as "historic",
The New Zealand Herald
reported.
"Now all of the major fast food chains have committed to ending zero hours. This is the culmination of a decade long campaign for secure hours by Unite Union," he said. "It will be welcomed tens of thousands of workers in the fast food industry and hundreds thousands more who will ultimately benefit in other industries. It represents a fundamental shift in the employment relationship of the most vulnerable workers in the country."
As a result of the agreement, planned strikes around New Zealand have been called off – but some planned gatherings are set to continue as a "victory celebration".
Although the agreement is yet to be finalised, the union is reportedly convinced that "there is good will on both sides", with a spokesman for McDonald's confirming that security of hours would be included in the collective agreement.
"We know that having security of hours is important to our people, which is why on April 13 we announced that a guarantee of hours would be formally written into our employment agreements," said the spokesman.
"Since April 13 we have been working through the technical detail with Unite, along with other elements of the agreement," he added. "From 1 October 2015, all McDonald's employees will be offered 80% security of hours, up to a 32 hour weekly cap, based on the average of the previous fixed quarterly worked hours."
According to
The Herald
, Unite has called on the government to turn the move into a legal obligation for employers across New Zealand.
Related articles:
Zero hours contracts will receive overhaul, Minister suggests
Big-name company does away with zero hours contracts
McDonald's chief: Why we boast 91% approval rates