With more and more studies showing talent shortages and growing competition for top candidates, how can organisations ensure they get the right hire and develop them into key team members?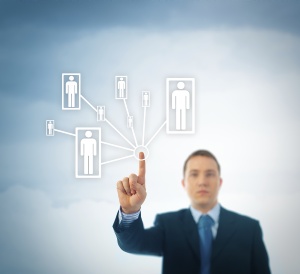 In a toughening environment for recruiting and retaining talent, businesses need to ensure they have the right processes in place to secure and keep key talent.
Elizabeth Howells, Director of PeopleCentric and Organisational Psychology specialist, told
HRM Online TV
hiring the right people is crucial to business, however "often what we see is not actually what we get".
She recommends using psychometric testing to help uncover the unknowns of a person. Once the right fit is on-board then decisions can be made around training, performance and nurturing talent.
Assessing training needs of not only new hires but all employees can be as simple as using a basic methodology, Howells explained.
"If I were to hold a hypothetical gun to a person's head and ask if they could perform a task if they couldn't its likely there is a need for training," Howells said. "You do need then to consider though whether fulfilling that need or providing that training is also going to help achieve the organisations' objective. To get true value out of a training initiative you need to align people with strategy for now as well as the future."
To learn more about hiring, training, performance and nurturing key talent, watch
HRM Online TV's
interview with Howells
here
.