With the demand for flexible working on the rise, teleworking is the way forward for many organisations. New research looks at how to get the most out of it.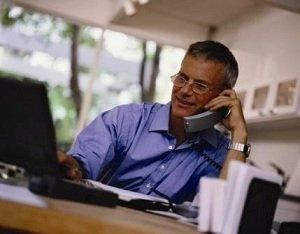 Being able to work remotely is becoming increasingly important to businesses and employees alike, allowing for more flexible work practices.
But it's not as simple as letting employees work from home.
AUT University's New Zealand Work Research Institute released the Telework Briefing, a collection of findings on managing telework.
Institute director, Professor Tim Bentley, said that teleworking was about giving employees the flexibility to make their own decisions on how to work best and the tools to achieve outcomes.
"If a proper teleworking policy is implemented across the company, both employers and employees will reap the benefits."
The research found that trustworthiness was the biggest expectation that employers had of employees who worked remotely.
The report said that organisations had emphasised that their teleworking arrangements were based on "high trust relationships in which employees are treated as responsible and are expected to act with integrity when teleworking".
The clear communication of expectations and organisational support were also key factors in successful teleworking.
"Managers can lead teleworkers effectively by maintaining an open line of contact and communication of expectations, as well as providing them with infrastructure support so they can work effectively off site," said Bentley.
Balancing the amount of time spent in the office and working remotely was important, as the research showed that workers who spent a lot of time teleworking could end up feeling socially isolated, more anxious and less satisfied with their jobs.
Successful teleworking also depended on buy-in from the organisation's leaders.
"It is important to have a culture that places a high value on employee empowerment and trust, and then develops and maintains leadership and resources," said Bentley.
The research provided these 10 tips for senior management:
1. Understand the implications of the 'new ways of working' for the organisation
2. Establish a business case for incorporating telework in the organisation's flexible
work practices
3. Develop a policy framework for telework implementation and ensure guidelines are
followed
4. Develop and maintain a culture of trust and engagement within which telework
operates
5. Encourage and facilitate telework uptake within the organisation
6. Assess and develop the capabilities needed to support and manage telework
7. Provide the appropriate infrastructure and support for telework
8. Assess and manage the risks associated with telework
9. Ensure teleworker well-being and safety
10. Monitor and review telework practice and outcomes
Related articles:
How to manage a virtual workforce
What do your employees really think of teleworking?
Workers farewell the office