In the face of low engagement or widespread company change, an in-house publication could be the approach you need.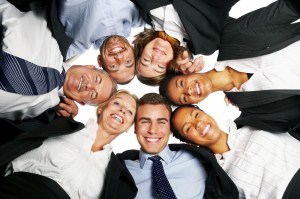 In-house publications may seem retro or out-dated, but the premise of communicating company achievements and news on a regular basis is a smart move for any HR professional looking to boost company identity, culture and morale – the trick is how to do it well.
If your newsletter comes across as dull and self-centred, the employee may instantly write it off as company propaganda without a second thought, Chris Newton, a marketing and communications specialist said. "If it's readable, entertaining, interesting and informative, on the other hand, it will win you friends," he added.

According to Newton, for an in-house publication to do its job:

Staff at all levels should perceive the magazine as 'theirs', not just management propaganda. This means they should have input into the magazine and a voice in its design and content, while senior management retain control.

The design and editorial style should match the size and character of the organisation.

A wide range of material should be included from around the organisation.

The publication should be seen as reactive and responsive to its readers.

To be seen as authoritative, it must act as a genuine source of company news, both good and not-so-good. It should also appear regularly and reasonably often.
Company news
A newsletter can be one of the best tools for keeping internal communication flowing. Company news items can include links to the latest and most interesting industry news, and any legislative changes which could affect company operations. For example, you can print information on everything from quarterly profits and cost reductions to new and improved coffee found in the kitchen.
Job openings and role changes
A newsletter can also be an easy way to promote internal job openings, communicate role changes, and print farewells from departing staff. Announcing job opportunities that have been externally advertised can also draw leads and recommendations from existing staff.
Employee announcements
Employee announcements such as birthdays, anniversaries and special achievements can heighten a sense of workplace community and promote well-wishes from colleagues who otherwise may not have been aware that their colleague was getting married or having a baby.
Community and CSR news
This section could be useful to demonstrate corporate social responsibly initiatives. For example, you can publish information about fundraising initiatives the company is involved in, or that employees are raising money for, such as fun-runs.
Motivational stories and fun facts
In order to personalise a company publication, it can be valuable to invite staff to submit their own news, stories, anecdotes or fun facts they would like to share with the organisation. Doing so is likely to encourage employees to read the newsletter in the first place.
Design and format
It doesn't have to come printed as a glossy magazine – and indeed can be just as effective if sent electronically – but one way or another it needs to be attractive, as well as seasonal, so that readers will anticipate reading it. A Microsoft Word doc probably won't cut it.
Be consistent
If your team commits to sending out a company newsletter, be consistent. Announcing the launch, but then only sending out one or two is not a good look. In order to ensure consistency, it may require assigning the task of coordinating the project to a staff member.