A leading financial institution is South East Asia is outdoing competitors when it comes to sought-after benefits.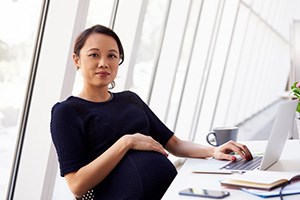 Malaysia's Maybank has started offering extended maternity leave of up to 365 days for eligible female employees, the bank announced on Wednesday.
Under the new scheme, female employees are allowed to extend their maternity leave for up to 365 days in total from the start of their leave, with variable pay. They will receive full pay for 90 days, and half-pay for the next three months after that. The last six months will be without pay.
The enhanced benefit was made after a review of the people policies and programmes currently being offered, said Maybank Group chief human capital officer Nora Manaf.
The extended maternity leave period will not constitute a break in an employee's employment, and will also see the employee being provided with medical and insurance coverage in accordance with her benefit grade, Manaf added.
Maybank has also rolled out a sabbatical leave policy. Eligible employees are allowed to take a career break for a minimum duration of 3 months to a maximum of 24 months, with the guarantee of returning to work.
"During the period of no pay Sabbatical Leave, employees will continue to enjoy certain benefits such as medical and insurance coverage up to a certain period of time," said Manaf.
Striking a "balance between work and family" is the biggest challenge facing women in paid jobs, according to a large-scale survey of by the International Labour Organization (ILO) and Gallup. Both men and women in the vast majority of countries and territories surveyed said so.
"Despite progress, the large majority of working women in the world do not have adequate maternity protection," the UN agency said. It estimated that 41% of employed women have a statutory right to maternity leave, and 34% of the total are legally entitled to cash benefits during maternity leave.