Two traders dismissed for inappropriate behaviour are suing a major Australasian lender, claiming it condoned a culture of sex, drugs and alcohol, but the bank has defended its code of conduct.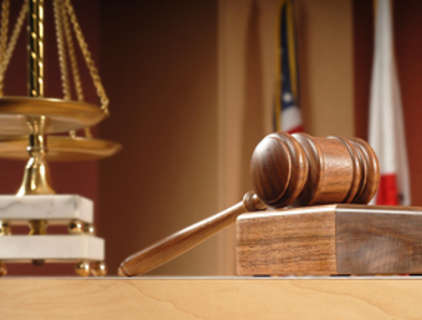 One of Australasia's major lenders is facing a multi-million lawsuit after two dismissed traders claim the bank condones a culture of sex, drugs and alcohol among senior staff on the dealing floor, an accusation which the bank strongly denies.
Former ANZ employee Etienne Alexiou was sacked by the bank for lewd and explicit communications via Bloomberg terminals – now the Sydney-based businessman is suing for A$30 million and insisting the company has a highly toxic culture.
In a separate claim, former senior bond salesmen Patrick O'Connor is suing the bank after he was fired for running up A$37,000 of expenses in just 12 months – a sum he reached after charging a myriad of personal expenses to the account, including rent, healthcare costs and A$18,000 worth of rare coins.
ANZ has been quick to respond with the financial giant's chief risk officer insisting inaccuracies would soon be revealed in court.
"Mr O'Connor and Mr Alexiou's claims are difficult to read for all of us at ANZ but common sense says their behaviours are not consistent with our code of conduct and cannot be tolerated," he said.
Williams added that ANZ had "already identified that many of the allegations made in both claims are not accurate and these inaccuracies will become apparent as the matters proceed through the court system".
Court documents filed by Alecious claim a senior ANZ markets trader said; "What a waste, it should have been sprinkled on a birthday cake," after a "white substance" was found in the male toilet of the bank's dealing room floor.
He says the culture on the dealing floor was in sharp contrast to the official code of conduct demanded by the bank and repeatedly accuses Eddie Listorti, the new acting head of global markets, as acting inconsistently with ANZ's code of conduct.
Alexiou also claims to have raised concerns about the banks conduct towards investors and clients on three separate occasions. According to his court statement, one included a potential breach of the Corporations Act.
Meanwhile, O'Connor, a 10-year ANZ veteran, is demanding that either his job be reinstated, damages be paid in addition to his 2015 bonus of A$800,000 and reinstatement of his unvested shares, or he be compensated for his bonuses, shares, expenses, damages and the loss of future income.
More like this:
Labour MP flirts with Danish work-model
Bosses can snoop on emails to girlfriend, court rules
When the 10-year work anniversary is a personal failure