Have you ever thought you deserve a pay rise? You will when you see the earnings offered in these unusual roles...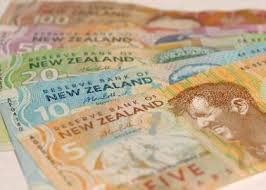 When you're in school, it's impossible to know just how many different career paths are out there – I mean, how many of you told your parents you wanted to be an HR professional when you grew up?

But now, you know there are more job titles than you can shake a CV at – but do you know how well they pay? You might just be surprised to find out that some of these unusual professions are particularly rewarding to the wallet…

Sommelier

Consider yourself a wine connoisseur? Quit whining about unproductive employees and take up grape-tasting. Sommeliers earn a respectable wage of up $75,000 in Canada and enjoy more than a few perks with the job. You don't necessarily need a degree but it does take years of experience.

Dog trainer

Most HR professionals will have trained a tricky employee or two – transfer that wisdom to the canine world and you could rake in a healthy profit. Celebrity dog-whisperer Cesar Millan has a staggering net worth of US$25 million – while you might not make quite that much, PayScale says dog trainers' salaries in Canada can reach up to $55,000.

Brewer

Craft beer is the hippest, hoppiest drink of the moment and brewers have certainly cashed in on the increased demand – they can earn up $95,000 in Canada, not to mention access to a crate-load of perks…

Bingo hall manager

It's not everyone's cup of tea but if Bingo's your thing then there a certainly worse jobs than heading up a local hall – bingo hall managers earn up to $96,000 in Canada, with bonuses just inching the income to over $100,000.