Think before you tweet, make use of spellcheck; both are valid lessons from this cautionary tale from the Twittersphere in which a misspelt name resulted in a global ribbing for one user.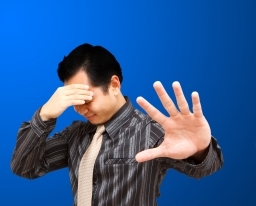 A British beautician found herself the centre of global ridicule after getting US president Barrack Obama's name wrong in a tweet and thinking he was the president of the UK.
Wanting to share her thoughts on the Ukraine crisis, Gemma Worrall tweeted: "why is our president Barraco Barner getting involved with Russia, scary" - clearly failing to check not only her spelling but also her facts.
Before she knew it the comment was being retweeted thousands of times and TV programmes as far away as Australia had broadcast screenshots of the tweet.
The hashtag #Barracobarner then began trending across the UK and parody accounts @Barracobarner and @Michelleobarner were created. The 20-year-old also found herself on the receiving end of messages from all over the world calling her 'stupid' and 'dumb'.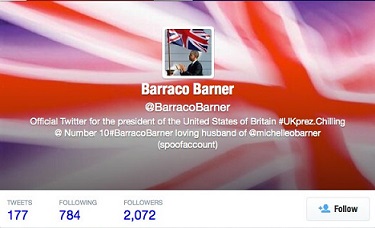 Worrall insists the tweet was a spelling error and said her parents have been left 'fuming and embarrassed' after the tweet went global.
"I'm just amazed at how quickly things can get out of hand from one comment. I will definitely think before I tweet in future," she told
The Daily Telegraph
.
While in this case humiliation only rained down on Worrall there is an important lesson in the case for HR. If Worrall was the CEO or high powered exec of global company the fallout could have damaged the organisations brand as demonstrating by another
Twitter
fail prior to Christmas.
Tweeting, "Going to Africa. Hope I don't get AIDS. Just kidding. I'm white!", resulted in Manhattan PR executive Justine Sacco being fired.
Within a few hours, her tweet had become the subject of a whirlwind of internet outcry. Her employer, InterActiveCorp, responded with celerity, but it wasn't enough to mitigate the damage to the company's branding.
So what can lessons can be learnt from Twitter fails? Mostly that you can't take common sense for granted. Here are three HR takeaways:
Ban employees from publicly identifying their employer online
Take a leaf out of Apple's book, which has a strictly enforced policy of banning staff from revealing their employer online. The policy applies to both photos and words, so that staff cannot even Instagram a photo of their workplace or uniform if it can be recognised as being associated with Apple. This makes it much harder to link any indiscriminate employee behaviour with the company.
Ensure employees know the line
Make your policies widely available so that employees know they will be held accountable for their antics online. Clearly delineate what's acceptable and what's not, so that if you do have to let somebody go, they can't say they didn't know.
Establish official accounts for employees with personal brands
At every company, certain staff will need to have public Twitter,
Google
and perhaps even
Facebook
accounts for public relations and other purposes. CEOs, journalists, and those who are leaders in their fields are all likely to have significant online followings. One way to ensure their messages don't go astray is to have your PR department start official company accounts in these individuals' names so that the accounts can be supervised. If they already have personal accounts, they may be encouraged to make them more private.