How would you feel about certain fruits being banned in the workplace? Or having to stand when your boss arrives? Some managers have bizarre demands when it comes to office rules.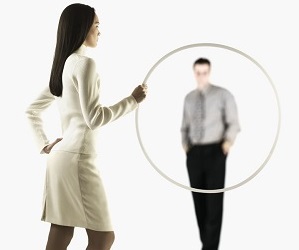 How do you feel about bananas? If you're a fan, you might not want to work at a certain Australian public relations and marketing office.

According to an anonymous staff member, the boss has banned the bright yellow fruit and new employees are made aware of the rule when they start at the company, the Sydney Morning Herald reported.

"She tends to dramatise the fruit's offensiveness when they're within proximity – she will fling open the office windows and any banana evidence has to be disposed of in a street bin outside our workplace," said the employee.

"I think it's a bizarre rule, I like bananas. Never met someone so against a fruit before."

The Herald also reported on Texco Construction's "no tuna" rule, where workers are subjected to "low-odour food" and "clean desk" policies.

Co-owner Matt Barker said the company had a small kitchenette so "we make a bit of a song and dance if people heat up things that are particularly intrusive, like tuna or curry".

"We have a lot of clients walking through our office and we don't want to have horrid smells or unsightly desks when that happens. We have high standards when it comes to office cleanliness."

If that seems a little anal-retentive, it's nowhere near as strict as BHP Billiton CEO Marius Kloppers' infamous office rules, which include no pungent food in the office, no pot plants brought from home, no signage on workstation dividers, walls or doors apart from workstation identification and first aid or fire warden signage and a clean desk policy which permits few items, including one A5 sized photograph.

French ecology and energy minister Segolene Royal took extreme office rules even further, insisting that employees stood when she passed and that an usher would announce her presence so workers were able to get to their feet in time.

Employees were also banned from using the corridors near her rooms when she ate, to avoid "noise disturbance", according to the list of rules which was leaked to the media.

When the site Reddit asked employees to share their most ridiculous office rules, there were some outrageous responses.

One office forced employees to wear safety googles while using a stapler, while an upmarket café had no less than five different rules governing beard growth and maintenance.

"Beards had to be between a certain length or you had to shave it. No mutton chops. There were rules about moustache/beard combos. If you wanted to grow a beard, you were not allowed back into work for two weeks until you grew it out to a 'respectable length'," the post said.

And in another workplace, saying, "Bless you" to sneezers was outlawed.

"Someone at work sneezed and another one said, 'Bless you!' A third party heard it and complained to HR about it. Guy who said, "Bless you!" was given a warning and had to take a course in professionalism."

What are the weirdest office rules you've come across?