Fans who planned to skip work to watch the US take on Germany in the FIFA World Cup had the perfect excuse – a signed absence note from US coach Jurgen Klinsmann.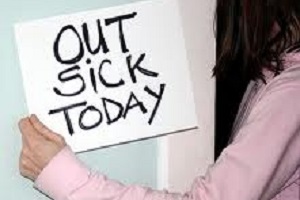 There was no need to pull a sickie to watch the US football team play Germany – US coach Jurgen Klinsmann thoughtfully provided them with a note to give to the boss.
Klinsmann sent out the absence note on social media, excusing fans from work and reminding them to wear their team jersey.
The note said, "I understand that this absence may reduce the productivity of your workplace, but I can assure you that it is for an important cause. The #USMNT has a critical World Cup game vs Germany and we will need the full support of the nation if we are to advance to the next round."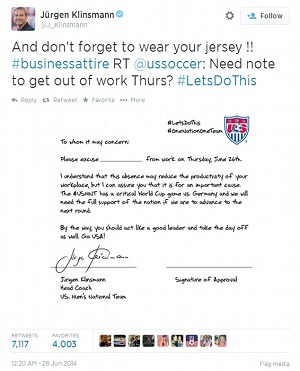 Unfortunately, the note didn't have the desired effect - the US lost 0-1 to Germany.