Being the boss can be stressful, and no one makes the right decision every time - but these bosses' mistakes might make you feel better about forgetting the new recruit's name last week.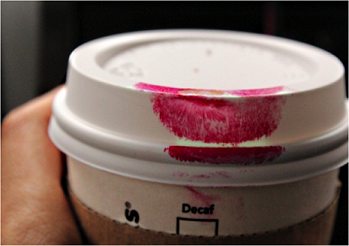 Everyone in HR has to make a tough call from time to time – but if you're ever feeling bad about your decision, rest assured – you're definitely not as bad as any of these bosses. Or are you?
Take a look at some of the worst stories we could find about leaders making less than welcome moves…
Cupping costs
"My boss likes to save pennies," offered one submission. "I caught him in the break room retrieving paper cups from the trash can and shoving them back into the dispenser next to the water-cooler. He didn't even bother wiping off the lipstick."
Flippant filing
"I'd gone on vacation without having processed a pay raise for one of the employees of our medical practice," said one submission. "When I returned, I discovered that my boss had filed the forms away. I opened the file cabinet and looked up the employee's last name, first name, subject matter—nothing. 'Hey, where did you file those papers?' I asked my boss. 'Look under M,' he said. 'M?' I asked. 'But his initials are C. S. Why would you file it under M?' Exasperated, he said, 'For money.'"
Mr. Malaprop
More amusing than offensive, one department head was famous for muddling up his sayings. The best of the bunch include:
The Greek pyramids weren't built in a day
Don't put the horse before the cart
It's not rocket surgery
It's all smoke and windows
Nothing is nailed in stone
Have you forgotten something?
"On my first day at a new job, I arrived to find someone in the office that I'd been told would be mine," said one contributor. "Puzzled, I went to find the person who had hired me, but she was away at a conference. So I told another person my story. She made a few calls, then told me to find a place to sit. 'Don't speak to anyone,' she ordered me. 'Just wait for someone to find you something to do until your boss returns.' Turns out, before my boss left town, she had forgotten to fire the person I was replacing."
Mow way…
"Although it wasn't my job, my boss once made me mow the lawn around our office building. I was wearing a dress and high heels."