'I cannot imagine living in a world where I have to tell my daughters that they'll get paid less than their brothers'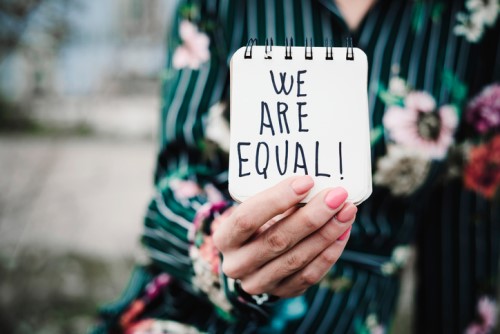 Earlier this year, a programme of work was instigated to understand and address any pay gaps within WSP Opus.
The primary analysis showed the pay gap within the company was approximately 20% between female and male employees.
However, comparisons between female and male workers in similar roles showed the pay gap was approximately 7.5% – and so, this was the area that WSP Opus decided to focus on.
Now WSP Opus has closed the 7.5% pay gap for people in similar roles within the organisation.
Ian Blair, managing director of the organisation, reminded those listening that it's 2018 – and as such, companies should be rewarding people fairly for doing the "same work at the same level of performance in like-for-like roles".
Blair added that unequal pay was unacceptable to him on both a personal and professional level.
"I have two sons and two daughters and cannot imagine living in a world – or being part of a leadership team of an organisation – where I have to tell my daughters that they'll get paid less than their brothers because of their gender. That's unacceptable."
Blair said that where a pay gap existed – and the cause of the pay gap was not readily apparent, such as part-time hours – the company worked with the manager to identify the reasons for this.
In most instances, there was a reasonable explanation for this which could be attributed to causal factors.
"We also found cases where a portion of the gap was not explainable and this portion of the gap was deemed unreasonable," he said.
"Where an unreasonable gap was identified we have corrected the gap through a remuneration adjustment."
The final results showed that 60 employees – three per cent of the organisation – were identified as being underpaid, including 55 females and five males.
Closing the pay gap is part of WSP Opus' strategy of moving the company towards a more gender diverse and inclusive organisation in an industry where women are the minority.
"We are not a diverse industry and we're not a diverse organisation," said Blair.
"We're representative of the engineering industry; 12% of the members of Engineering NZ are women and nine per cent are technical leaders, so it's not surprising that our frontline workforce is only 26% female."
Moreover, WSP Opus' leadership team has established a Diversity & Inclusion Plan to Action to focus on initiatives to support opportunities for women, Māori and Pasifka, and appointed an Advisory Group to drive the initiatives forward.
HRD recently reported that the gender pay gap in New Zealand was 9.2% in the June 2018 quarter, the second-smallest gap since the series began 20 years ago, according to Stats NZ.
In contrast, the gender pay gap was 9.1% in 2012 (the lowest on record) and 9.4% in 2017.