One industry expert says employers are making a mistake in the way they approach workplace culture.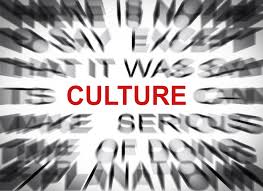 A leading industry expert says many employers may be making a mistake when it comes to corporate culture – they're taking on too much responsibility when they should be sharing the load.
"Leaders often have a flawed view of the world," says corporate culture specialist Steve Simpson. "In many cases, their perception is that they are solely responsible for the culture but I argue that's absolutely not the case – my argument is that leaders are primarily but not solely responsible for the culture."
Simpson, who was recognised as Australian Educator of the Year in 2015, says staff often point upwards when there's a problem but fail to acknowledge that their own actions play a pivotal role in shaping company culture.
"There is evidence to back this up," he says. "We can have a good leader with an ordinary culture, why? – Because of the staff. We can have an ordinary leader with a good culture, why? – Because of the staff."
Melbourne-based Simpson says organisations need to show employees that they can be drivers of workplace culture and empower them to make the changes they want to see.
"We need to emphasise shared responsibility because employees too often take a cop out position," he says. "It's not a one-way street."
Award-winning Kiwi employer VTNZ has already realised the value of this approach and this year the firm was recognised as New Zealand's best enterprise workplace by
IBM
Kenexa.
"Engagement is not just about the leadership team or managers, it's actually about everybody in the company," says Melissa Jordan, VTNZ's GM of people and culture. "Everybody who is here has to be committed to it so everybody has to take responsibility for their own engagement – it's not just looking at the company and saying; 'the company has to do it.'"
Jordan says it's a mistake to think fad perks can drive engagement – instead, employers and employees should focus on the simple things can really make an impact.
"We could do all sorts of gimmicky things as a company – let's have roller skates or a pinball machine – but the reality is what makes a difference to our team is when they come to work in the morning, their team members say good morning to each other," she tells HRM.
"So everybody takes responsibility for smiling and building a relationship with each other. What else makes a difference is when they're really busy in their role, another team member offers to give them a hand," she continues.
"We can have as many pinball machines as you like but if you come to work in the morning and your team members are grumpy and won't speak to you, it's not a nice place."
Jordan says leaders and employees routinely discuss the ways in which they can improve engagement at a grass-roots level.
"Early on in the journey, when we have our roll-out of the engagement results, part of that discussion is the team deciding what they are going to do to build engagement," she says, "So that's things like committing to attending team meeting, giving constructive feedback or if you're going through a bad time, letting the team know so that they don't take it personally and cut you some slack."
The Wellington-based HR head says the approach not only drives engagement but makes employees feel proud of what they've achieved once they notice an improvement.
"They're so proud when they get a great result because they've all worked hard to achieve that," she says. "The sooner you can help people understand that they've got just as much of a role to play in this, that they're empowered to make decisions about their own engagement and do stuff to help their own engagement, the sooner you'll see a difference."
Recent stories:
John Key's resignation a warning to employers
The legalities of Christmas close-downs
Do you really need a compliance programme?