Auckland Council's principal remuneration advisor opens up about how the organisation remains appealing to millennials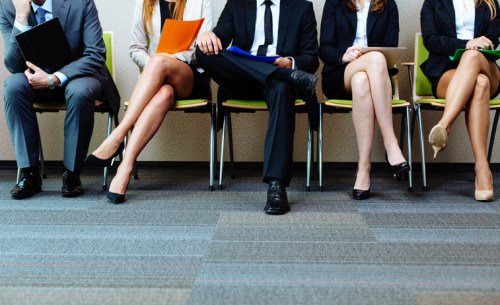 An accomplished HR specialist has urged employers to know their purpose and fully commit to it if they want to remain appealing to millennials.
Here, Wendell D'Cunha – Auckland Council's principal remuneration advisor – opened up about the challenges of meeting millennial expectations while also catering to the needs of the business.
Do you agree that millennials often have higher expectations in terms of remuneration and recognition, compared to their predecessors? What impact is this having on HR and organisations?
Millennials definitely have greater expectations from their employers, but this is not only limited to remuneration and recognition, it also spans into the very fabric of their entire employee experience. It means that HR programmes need to be far more flexible and adaptable.
How does Auckland Council's rewards and recognition package remain appealing to millennials?
Diversity and work/life balance remain top priorities for millennials. We have a strong focus on building an inclusive culture and our flexible working arrangements are a key value proposition for millennials.
Our purpose of building a World Class city is a primary driver for most applicants and that remains core to the experience we want our employees to have. We offer market related salaries; allow flexibility to "purchase" more leave; offer employee discounts that are valued and selected by our employees and we are constantly reshaping our recognition scheme to incorporate "what employees want".
What steps has Auckland Council taken to balance employee expectations with the needs of the business?
Engagement of staff through co-designing future business solutions is key to a successful model. Auckland Council ensures this brings out the best solutions with the customer at the heart and a clear understanding of why change is necessary. This ensures a constant connect to what our purpose is and a fulfilling experience for our employees.
How important is it for employers to regularly revisit their rewards and recognition offering? How often would you suggest organisations do this?
Flexibility and adaptability are core to any HR programme. While tweaks are ongoing, full reviews should be done every year to understand if the offering is still valued.
What are the risks to organisations if their rewards and recognition package either becomes unattractive to millennials or poses a potential conflict with the needs of the business?
With 50% of the workforce soon to be millennials, an obsolete programme will lead to the business costs escalating through loss of intellectual property and replacement of talent.
What advice would you give employers who are eager to improve their offering in order to attract and retain millennials?
Know your purpose and integrate that into every element of your employee's experience. Give employees the chance to bring their whole self to work and coach for success.
Wendell D'Cunha will be joined by a number of other eminent industry professionals at the upcoming Millennial Workforce Summit on Auckland.
There, he will participate in an informative panel about how HR professionals can balance reward and recognition with reality-checks. He will also lead an interactive roundtable focussing on how HR can develop rewards programs that won't miss the mark.
More information about the event – which is due to take place in May – can be found online.