A new study shows an incredible 97 per cent of New Zealand employers are taking measures to end wage inequality.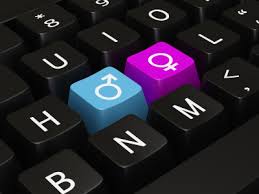 Wage inequality is very real in New Zealand but a new study shows employers certainly aren't taking the issue lying down – in fact, an incredible 97 per cent say they're already doing something about it.
Recruitment company
Robert Half
asked 100 Kiwi managers about the ways in which their firms tackle the gender pay gap and just three per cent said there were no measures in place.
The two most popular methods of closing the pay gap were identified as pay transparency and linking promotions to fixed pay rises – both were used by 30 per cent of employers.
Salary audits came a close third with 28 per cent followed by monitoring promotions and pay rises at 27 per cent.
Eliminating salary negotiations when starting a job was a method used by 19 per cent of employers and 12 per cent of HR professionals said their firm openly discussed salary setting, pay rises and bonuses within the company.
"It is encouraging to see Kiwi companies taking measures aimed at closing any salary gaps within their organisation," said Megan Alexander, general manager of Robert Half New Zealand.
"This approach not only enhances a company's reputation for ethical business practices, it can also lead to greater productivity as competitive and fair remuneration policies can underpin enhanced staff performance."
New Zealand's current gender pay gap varies from study to study with government data setting the figure at 12 per cent and OECD statistics pointing to a more promising 5.62 per cent.
Regardless of the actual figure, Alexander said employers should continue pushing for change until the gap has completely closed.
"Companies who take measures to close any pay discrepancies are well-placed to promote themselves as a fair and attractive place to work," she said. "But it's not just about attracting quality talent. An encompassing approach where staff are rewarding fairly and uniformly on the basis of their contribution to the company – and not in line with gender – is also critical to a strong retention rate."
Recent stories:
Noel Leeming saved by people strategy
More fathers would take a pay cut to improve worklife balance
How simulations bring L&D to life