Consumer and business confidence may be on the rise but employees don't expect it to translate to a pay rise.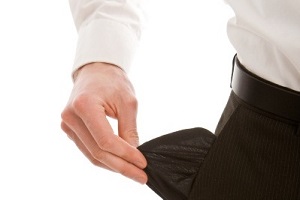 More than 60% of New Zealanders don't believe a pay rise is on the cards this year, according to SEEK.

Despite both consumer and business confidence being on the rise, 64% of Kiwis reported they were not expecting to reap the benefits of economic improvement.

"Consumers are now feeling more positive about the long term outlook for the New Zealand economy and business confidence is at a five year high," SEEK general manager Janet Faulding said. "However, we're yet to see these signs of growing financial optimism spill over into wage growth which remains subdued for roles advertised on SEEK at just 1% in the year to July 2013."

Although there has been a lack of salary growth and job creation across the board, there are some industries doing better than others, particularly the construction sector.

According to SEEK, construction roles had the strongest wage growth over the last 12 months. The average salary in the industry has grown by over $6,000 from July 2012. The construction industry has also lifted national job figures with vacancies up 46%, compared to a 6% rise in jobs nationally, in the same time frame.
There is expectation that there will be improvements in other sectors within the next year. BNZ's most recent Business Confidence Survey showed the majority of respondents expected the economy to be in better shape in a year's time.

"Combining this predicted improvement with forecast GDP growth of 2.4%, we anticipate wage inflation to build and broaden over the next six to eighteen months," Faulding said.