The average time New Zealanders are spending commuting to and from work is getting longer, but what is it doing to workers' morale?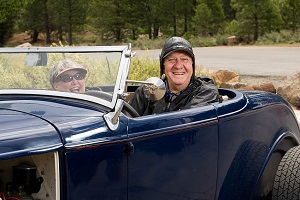 Feel as though the trek to and from work is taking longer? Well you are right as new research shows New Zealanders' commute times have risen in the past two years.
According to a study by workplace provider Regus the average commute in New Zealand has increased by nine minutes each way since 2012 – adding up to a total of an extra hour and a half of travel every working week.
The survey found that the average one-way commute in New Zealand now takes 27 minutes, compared to 18 minutes two years ago.
However, it is slightly less than the global average which is 33 minutes.
But those extra minutes aren't necessarily spent on work.
The results showed workers kept themselves occupied by listening to music (66%) making phone calls (57%), and catching up on the day's news (51%).
Updating and visiting personal social media accounts (30%) and updating and visiting professional social media accounts (29%) was also on agenda.
However, when undertaking intraday travel such as to and from meetings, respondents were more likely to stay in work mode and use the time to check emails (40%) and were significantly less likely to listen to music (29%).
Nick Bradshaw, Country Manager of Regus New Zealand, called the increase astounding but added it wouldn't come as a surprise to "anybody who has been stuck in gridlocked traffic during rush hour or who has seen rising accommodation costs force a move to a suburb further away from work".
Employers, however, should be concerned by the rise as research shows only negatives come from a long commute.
Researchers from VU University in the Netherlands found that in addition to reduced productivity, workers with longer commutes are likely to have higher rates of absence.
Their research paper,
Are workers with a long commute less productive?,
found that a longer commuting time may induce workers to arrive late at work, or leave earlier, which reduces productivity.
Bradshaw advised that businesses "should be considering flexible work options to alleviate the stress and strain of lengthening travel times their employees are faced with".
"Examples of this include offering different working hours to miss peak hour, and providing employees with remote working locations," he said.
"By moving to a blended and agile workplace, companies can significantly shorten an employees' daily commute, maximising their productivity and boost their work:life balance."
| | | | |
| --- | --- | --- | --- |
| How long is your commute to work? | Global Ave | NZ 2012 | NZ 2014 |
| AVERAGE TIME (one way) | 33 minutes | 18 minutes | 27 minutes |
| 0-15 minutes | 25% | 56% | 29% |
| 5-30 minutes | 26% | 28% | 34% |
| 30-60 minutes | 21% | 11% | 23% |
| 60-90 minutes | 15% | 4% | 7% |
| Over 90 minutes | 14% | 2% | 8% |
Related articles:
Looking haggard: daily commute causing undue stress
Long Commute may increase absenteeism