A judge recently found that KiwiRail's failure to keep all employees safe was to blame for one worker's paralysis.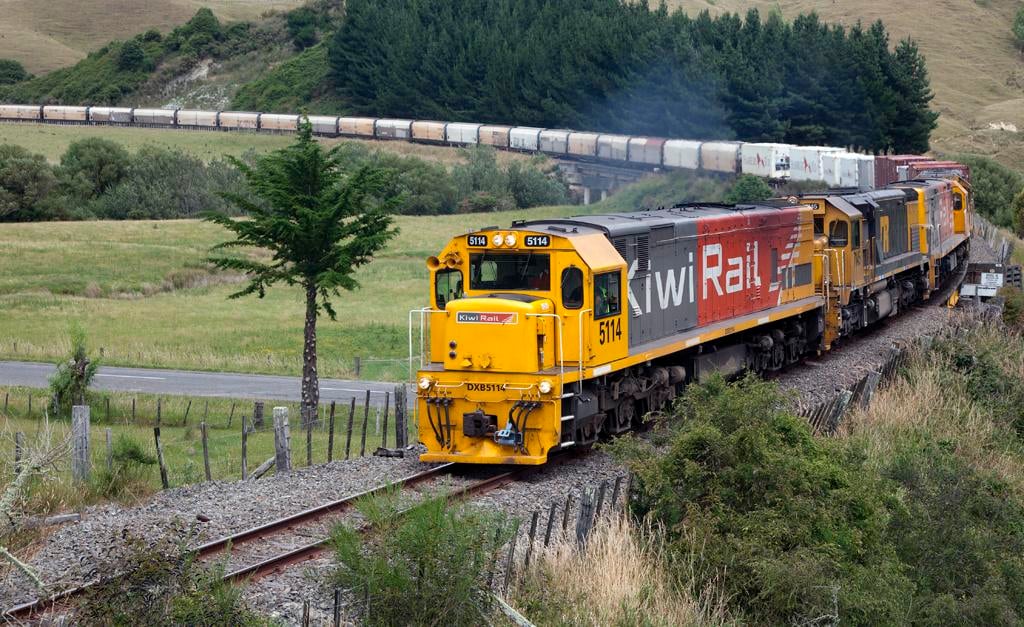 KiwiRail has been ordered to pay $110,000 to the family of a contractor who was hit by a train last year, leaving him paralysed.
Paul Anderson, who was employed by Downer, was operating a digger on a live rail line near Tongariro National Park when he was struck by the train.
As a result of the collision, Anderson suffered multiple skull fractures, brain haemorrhages, punctured lungs and was in an induced coma for three weeks.
Anderson now remains under constant care, and is unable to speak or engage in any form of communication.
On Friday, KiwiRail appeared at the Auckland District Court, charged with failing to protect Anderson and other employees working on the site that day.
During the trial a medical report was presented that described Anderson as being in a "minimally conscious state". The report detailed that he was unable to swallow or breathe without assistance, and relied on a permanent tracheotomy.
It was also disclosed to the court that Anderson is prone to seizures and has had to be transferred to hospital several times after developing to pneumonia.
A victim impact statement, made by Anderson's partner, was also read to the court.
"Feelings of anxiety, insomnia are now part of my daily life," she said. "Paul's incapable of making any communication, so I can only guess what he's thinking.
"When he left for work on that Monday morning, I never imagined it would be the last time I would see him like this."
She added that she was regularly told that Anderson would not survive another year, and that she should prepare herself for his death.
Anderson's wages are mostly covered by ACC payments, but according to his partner she has had to travel up to 200km for his treatments. She also said she unable to find work because she was his primary guardian.
The nature of the working environment – through which two trains were expected to pass that day – meant that buffers were set in place on either side of the rail line, and a Rail Protection Officer (RPO) had to oversee all movements on site.
The RPO's job was to signal workers when a train approached, and ensure they were clear of the rail line before giving the train conductor the all-clear to pass through.
Although the first train passed through safely, the second train was given a signal to proceed before Anderson had been cleared from the rail.
After Anderson was struck by the train, he was left in critical condition for several hours before emergency services could reach the site.
The case against KiwiRail was headed by Worksafe NZ, which accused the company of several safety failures. These included a failure to account for all employees on site that day, and not ensuring the RPO was properly qualified to oversee the site.
According to Worksafe, investigations found that there was no morning health and safety meeting conducted on the day, and no record kept of who was working on site.
"Every worker has a right to trust that their employer is looking out for their safety and that the necessary safety precautions and systems for managing potential risks are in place," said Worksafe chief inspector Keith Stewart.
Judge Patricia Cunningham said that because of Anderson's current condition, it was impossible to know whether he saw the signal from the RPO, or understood what it meant.
She found that KiwiRail was fully responsible for all workers operating on its site, and ordered the company to pay $110,000, which will be divided between Mr Anderson's parents, and his partner and children.
"We're grateful we had the opportunity to meet with the family last week and talk through it with them," said KiwiRail group manager Todd Moyle outside the court.
"No amount of reparations that we can offer can turn back time – all we can hope is that the changes that we've made in terms of our safety systems actually make an improvement moving forward."
He added that the company had introduced new safety procedures to all its sites on live rails.
You might also like:
What does the Health and Safety at Work Act mean for employers?
Ground-breaking health and safety case reaches verdict
ERA foreign worker case to test NZ employment law