New research has revealed that the majority of New Zealand's workforce would like to see an increase in diversity in their workplaces.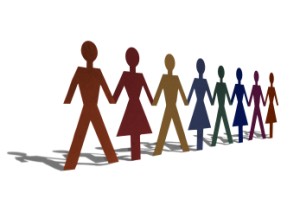 More than half of New Zealand's workforce wants to see more diversity in the workplace, a new study has revealed.
The survey, conducted by
Hays
, had responses from over 300 employers and jobseekers.
Gender
When it came to gender diversity, there was a mixed response.
Researchers found that two in three workers felt their organisation was gender diverse, with 64% reporting that a clear maternity leave policy was available.
However, more than half said they were dissatisfied with the balance between male and female representation at senior executive level, with the same proportion stating that they were unhappy with the career path available to women at their company.
The sentiment was echoed across the board: less than half of the employers surveyed said women were equally represented in leadership positions.
Age
Generally, the majority of workers said their organisation was diverse in relation to age, with 68% of employees agreeing.
In spite of this, a quarter of those surveyed said their organisation did not value mature-age workers, and just 32% of employers had plans in place to retain their older staff.
Cultural diversity
Although almost three in four employees said their company had a workforce made up of people from multiple cultural backgrounds, 62% said that immigrants faced discrimination when it came to accessing or gaining employment in New Zealand.
The efforts of employers are perhaps not going far enough, then: 77% of employers said they were committed to recruiting a multi-cultural workforce.
Disabilities
According to the research, less than a third of employees said their company's workforce includes someone with a disability.
"Many organisations strive for a diverse workforce, but when you look at the current situation in New Zealand we see that reality falls short of these lofty ambitions," said
Jason Walker
, managing director of Hays New Zealand.
"One problem is that when people think of diversity, they often focus on gender diversity alone. But a truly diverse workforce is one inclusive of people of various genders, ages, cultural backgrounds and people with physical and mental disabilities."
Walker added that the majority of workforces in New Zealand are not truly diverse.
"In this context, few organisations in New Zealand can claim to truly have a diverse workforce," he said.
"Many may meet the diversity criteria for one area, such as age, but fall short when it comes to another, such as gender representation."
Walker also noted that there are challenges unique to each diversity area.
"When it comes to gender most organisations in New Zealand have invested time and effort into creating a diverse workforce, but have failed to achieve their desired outcome," he said.
"This is despite New Zealand's population consisting of slightly more women than men and more dual-income families than ever."
He suggested that employers should perhaps shift their focus towards accommodating mature aged workers.
"In terms of age, discrimination is one of the biggest issues on the employment landscape but few employers want to admit to it," he said. "Yet older workers find it increasingly difficult to be hired by younger bosses, or are often the first to be laid off in staff retrenchments.
"Even when it comes to creating a truly multicultural workforce New Zealand still has some way to go. Given our multicultural roots, many of the New Zealand-born children of immigrants have moved into professional, technical and managerial jobs.
"But skilled migrants still face resistance from some hiring managers, as do refugees."