A New Zealander has been named among the globe's top ten diversity consultants.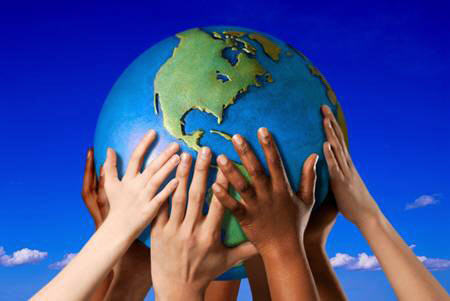 Diversity New Zealand's managing director has been named one of the top diversity consultants in the inaugural Global Diversity List.
In the first ever assessment of the world's leading authorities on diversity – announced on Saturday – Philip Patston was ranked in the top ten.
The list is a comprehensive guide to the "individuals who are putting diversity at the heart of HR" within the world's largest organisations, and is supported by The Economist.
Patston has been working on diversity issues in New Zealand for decades, including a tenure working for the New Zealand Human Rights Commission.
"My take on diversity is quite different to usual interpretations, so it's a humbling experience to have this recognised on the world stage," Patston said.
His consultancy, Diversity New Zealand, focuses on promoting progressive approached to diversity issues.
Patston's approach to diversity centres around finding new ways "to think about ourselves and each other".
"We need to acknowledge the increasing complexity and rapid change occurring in humanity," he says.
"We need a way to accept who we are now. We need new conversations that … eradicate fear, hate and misunderstanding. We need to become 'diversity fluent'."
The release of the list marks the first time a global assessment of individuals and companies demonstrating a commitment to diversity has been conducted, and organisers – including
Google
's former head of diversity and inclusion, Mark Palmer-Edgecumbe, claim it will address the weakness in the evaluation of company performance in diversity.
The Global Diversity List focuses on the top fifty professionals in industry, the world's leading diversity consultants and provides a guide to the top ten employee networks based on women, LGBT, ethnicity and disability.
Nominations were submitted by readers of The Economist, with the publication receiving several thousand nominations from people around the world.
"The list marks a seminal moment for the diversity profession, by publicly recognising the world's most influential, innovative and creative diversity professionals in one comprehensive list for the first time," Mark Palmer-Edgecumbe, CEO of the Global Diversity List, said.
"The list sets the benchmark of exceptional performance in the profession today and creates the role models for the diversity professionals of tomorrow."
The Global Diversity List's Top 10 diversity consultant category recognises the achievements of individuals who are making an impact in diversity through their work as management consultants.
The top ten consultants on the list were:
1. Sarika Bhattacharyya, speaker on gender issues and co-founder of Altavis & Biz Divas (India)
2. Lesley Brook and Jacey Graham, directors and founders of Brook Graham (UK)
3. Sylvia Ann Hewlett, economist and Columbia University professor (US)
4. Ian Johnson, CEO, Out Now Consulting (Netherlands)
5. Lisa Kepinski and Tinna Neilson, founder and CEO of Inclusion Institute (Germany and US)
6. Fiona Morden, fdrector, Morden Solutions (UK)
7. Philip Patston, managing director, Diversity New Zealand (New Zealand)
8. Suzanne Price, president and managing director of inclusion and diversity consulting, training and coaching, Price Global (Japan)
9. v-shesh Consulting (India)
10. Jamie Washington, president of Washington Consulting Group and co-founder of Social Justice Training Institute (USA)