Three New Zealand HR bloggers are enjoying chart topping success after collaborating with 50 other HR and business professionals for an eBook on the profession.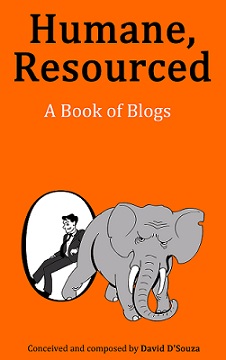 An international collaboration on an HR eBook, which has risen through the sales charts, means three of its Kiwi contributors can now consider themselves part of an international best seller.
Humane, Resourced: A Book of Blogs - edited by UK HR professional David D'Souza – has topped Amazon's bestseller list for HR books in the UK, hit the number two sport in the US HR list and climbed to number seven for business books in the UK, outselling books by popular authors such as Malcolm Gladwell and Dan Pink.
The three Kiwis involved – Jason Ennor, Amanda Sterling and Richard Westney – contributed blog posts to the book along with 50 other people from countries such as Ireland, Australia, USA and Canada.
They jumped at the chance to take part after D'Souza tweeted out for contributors. Ennor told HRM Online he thought it was a great idea and was happy to be involved, as was Westney.
"It's quite exciting to be part of a truly international and collaborative project such as this," Sterling adds.
"When David announced that he was putting together a book of blogs it was a very emergent concept. But I loved how fresh the idea was, that no-one had done it before and that we were all just working it out as we went along."
D'Souza knew of the three Kiwis through the NZLEAD discussions on Twitter which Sterling is a community leader for and is impressed with the New Zealand HR community.
"You really do have a group of NZ professionals doing some really progressive things. I've never even been to New Zealand but I know at least 20 HR professionals that I'd like to meet if I did. Your community is that good," D'Souza told HRM Online.
He said the book idea came about when he was between projects. Within 48 hours of tweeting his plan he had enough responses to go ahead with the eBook which in cost US$15 to make. Contributors were given free rein on what they chose to blog about.
"They have contributed topics on just about everything you can think of - big data, collaboration and sales are in there as usual suspects, but all with really challenging approaches by the authors," D'Souza said.
"Everybody will find a fresh take on subjects they care about and probably some topics they haven't given enough time or thought to themselves."
While D'Souza is the driving force behind the book he declines to take the credit.
"I certainly get really annoyed when people call it my book as if it wasn't for every contributor it wouldn't have happened," he said.
"I wanted it to be a community project, not my project and a key part of that was me creating a space for people - not dictating a space. Part of the thrill for me was seeing people writing for the first time - sometimes quite wonderfully - nestling up against really experienced authors. We had people just starting their career in one chapter and the next chapter is a grizzled veteran."
Both Sterling and Westney said this was a highlight for them.
"It is also a personal highlight to have my blog appear just before the contribution from the great Lembit Opic, former UK MP and I'm a Celebrity, Get Me Out of Here contestant," Westney wrote on his blog.
D'Souza said he is now working on making a print version of the book, with plans to produce another next year.
The book is available for download on Amazon. All proceeds are being donated to charity.