The new health and safety laws could extend beyond the workplace and into the pub, says one leading employment lawyer.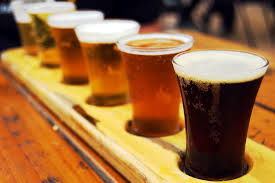 As New Zealand adjusts to the new health and safety laws brought into force earlier this week, one leading employment lawyer has urged HR professionals to be extra vigilant when it comes to after-work drinks.
"If someone's had a lot to drink at work and then they've gone out, particularly with other work colleagues, it may well be that their safety is still something that is the employer's responsibility," says Welington-based Megan Richards.
The new legislation doesn't specifically address drugs or alcohol so organizational leaders are left to set their own rules – rules which they could be held accountable for if they fail to keep employees safe.
Richards, a partner at Minter Ellison Rudd Watts, told ONE News that some employers are opting for the most drastic approach – banning alcohol completely – in order to remove the risk.
However, Kim Campbell, of the Manufactures Association, said a zero-alcohol policy could be seen as a little excessive.
"Drinks at work is not a health and safety issue but it does mean that responsibly hosting is something that the employer should be thinking about," he told the news outlet.
More like this:
Ministry of Justice pushes work-from-home plan
How to respectfully fire someone
Clarifying accountability between regional HR roles