A regional law firm is offering new employees $25,000 towards a house in a bid to attract top talent to their firm.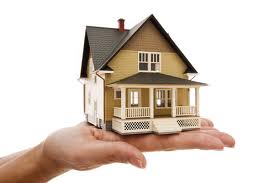 A Nelson law firm is offering new employees a $25,000 home deposit in an effort to recruit New Zealand's top talent.
Regional firm C&F Legal is providing the perk in attempt to show young Kiwis that Nelson can offer lawyers vast career prospects.
According to Andrew Shaw, associate director at the firm, many newly qualified legal professionals have the misconception that they can only achieve career success in a large city.
"We were looking for a way to bring top talent to Nelson," Shaw told
HRM
.
"We wanted to reach out to lawyers who may have tunnel vision and are under the impression that a career in law can only occur in larger city centres."
The unorthodox perk was advertised just last week ago, but it seems to be working so far – according to Shaw, the job advertisement has already had more views than Nelson gets in an entire month.
"All organisations in all regions have trouble attracting top talent, but it's particularly difficult for the more regionals areas," Shaw added.
And the generous perk will hopefully help the new employee build more than a career in Nelson.
"It was really important for us that the person who joined our team was willing to commit not only to the firm, but to Nelson," Shaw told
HRM
.
"This offer is about helping someone establish roots here."
C&F's advertisement for two senior lawyers offered a car park, gym membership, and of course the $25,000 deposit on a home in Nelson.
Speaking to Stuff.co.nz, Nelson Regional Economic Development Agency chief executive Bill Findlater praised the unusual perk.
"I think it's important to be attracting professionals to the region whether they're younger or whatever age they are," he said.
"We're taking steps to make sure that people will see Nelson as an attractive place to live and work."
Shaw
told Australasian Lawyer
that the home deposits would be paid on the condition that the employees stayed with C&F Legal for five years, and would be paid after they had been with the firm for six months.