It turns out New Zealanders really are a bunch of homebodies, with new research showing Kiwi business travellers miss home comforts more than the rest of the world when away on business.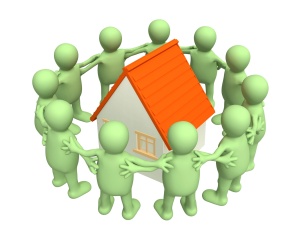 If you're planning on sending staff away on business you may want to suggest they pack into their suitcase a photo of their family, some tea or coffee and their own pillow. Everything, in fact, except the kitchen sink. New research shows Kiwis are the most likely to miss their home comforts while away on business.
The research from global workplace provider Regus showed that New Zealand business travellers are more likely than their global counterparts to miss their family (80%) and home (48%). And when it comes to the smaller things in life Kiwis yearn for home-cooking (30%), their pillows (20%) and their own type of coffee and tea (15%).
Other key findings:
Nearly half (44%) of the NZ respondents said they are more willing to travel for business than ten years ago.
In comparison with the global average of 17%, New Zealand travellers are quite comfortable encountering other languages, with the research revealing only 4% of miss speaking their own language.
Globally, Generation X and Baby Boomers are less likely to be willing to travel for work with family commitments taking their toll.
Generation X, who are most likely to have young children, are also the most likely to miss their family (73%).
| | | |
| --- | --- | --- |
| What workers miss most when travelling on business | Global Average | New Zealand |
| My family | 68% | 80% |
| My home | 38% | 48% |
| Home cooking | 25% | 30% |
| My pillow | 11% | 20% |
| Living standard | 12% | 15% |
| Own type of coffee/tea | 6% | 15% |
| My pets | 12% | 11% |
| Nothing | 14% | 9% |
| Speaking my own language | 17% | 4% |
| Television programmes | 7% | 4% |
| Weather | 8% | 2% |
| Certain types of shops | 5% | 2% |
| Types of medicines I can only get in my own country | 5% | 0% |
Source: Regus