New Zealand managers are more invested in career development but there's clear room for improvement by both countries.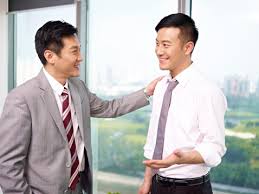 Australian managers aren't as invested in employee development as their Kiwi
counterparts but – according to one new study – New Zealand bosses shouldn't celebrate too soon as their own performance isn't particularly impressive anyway.
In a new poll by recruitment expert
Hays
, a worrying 37 per cent of Kiwi employees said their manager doesn't care about their career development and a further 33 per cent said their manager only cares to some extent but they need to push before any interest is shown.
Less than a third of employees – 30 per cent – said their manager actively champions their career development.
"Thirty-seven per cent of New Zealanders have bosses who are throwing away an opportunity to retain their staff," says
Jason Walker
, managing director of Hays New Zealand. "While this lack of attention in the career development of their staff is concerning, the situation could be worse."
In fact, it's significantly worse just over the Tasman where 51 per cent of Australian employees said their manager doesn't care about their career development.
"This is a key reason why people look for a new job, so why aren't bosses championing it and sitting down with their staff to map out a career development plan?" asked Walker.
"Career development doesn't necessarily mean a promotion – although it certainly can. And not everyone actually wants a promotion. That's why it's so important to sit down one-on-one with people to find out what their career development goals are," he added.
In an attempt to encourage lackadaisical employers, Hays has highlighted a variety of career development options which don't necessarily follow the traditional linear trajectory:
Career path
: Mapping out a career path, and including the objectives and skills that must be achieved or developed in order to achieve each promotion, shows exactly how to get ahead.
Stretch opportunities
: Look for tasks or projects slightly beyond an employee's current skill or knowledge level in order to 'stretch' and improve capabilities through hands-on learning and experience. Match the skills and capabilities of each task to those identified in the career map.
Training others:
Another opportunity to develop skills that will be useful when it comes time to manage a team.
Formal training:
There are times when skills may need to be developed that do not already exist within an organisation. Perhaps formal training is required?
Track progress
: There should be a process in place to track and review development regularly (not only in annual reviews) to ensure you are investing your time in actions that make a real difference.
Projects:
Another hands-on learning opportunity to develop expertise in a certain area. Those who want to develop their people management skills can start by managing a project team. It's a good idea to start with smaller short-term projects then work up from there.
Coaching
: One-on-one coaching can be directed to many different scenarios, from developing new skills to correcting performance in a particular area.
Mentorships:
Also one-on-one, the informal nature of mentorships allow a range of information to be exchanged, from lessons that have been previously learnt to implicit awareness such as why reports are written in a particular way or who to contact for certain information. Technical knowledge can also be passed on this way.
Internal transfers:
Jobs should be shared internally with all staff so that people can learn of and apply for available opportunities.