At first glance, it seems one region is finally tackling the glaring workplace inequality – but on closer inspection, maybe not.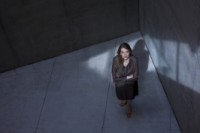 As one Japanese region launches an attempt to get more women into the workplace, you may be forgiven for thinking the government is finally tackling its glaring office inequality – but a closer inspection signals otherwise.
In Kanagawa, a prefecture of 9 million people just south of Tokyo, the local government has decided to enlist the help of 10 forward-thinking entrepreneurs, chosen from the region's most prominent businesses.
Yet the impressive panel, made up by the likes of Fujitsu president Tanaka Tatsuya and Nissan CEO Carlos Ghosn, is still missing something – a woman.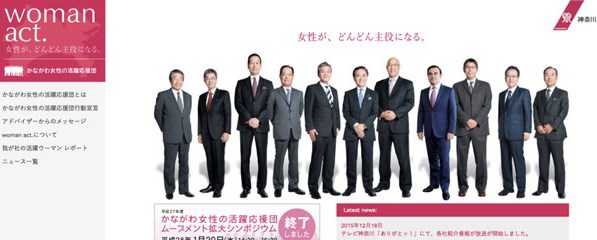 Featured on the government's website, the men stand fully suited, flanked by pink borders and text announcing the WOMAN ACT initiative.
The business leaders are described as the "cheering team" for "women's success," and a slogan above them reads: "Women will gradually take on leading roles."
Prime Minister Shinzo Abe is increasingly emphasizing the importance of "womenomics" and recently promoted the National Act Plan with an aim of having women make up 30 per cent of all management positions by 2020.
Disappointingly, the plan was recently amended, with a final goal of having just 7 per cent of management filled by women by 2021.
The slip-up mirrors a recent hiring decision by major social media platform
Twitter
– just last month, the company faced criticism for hiring a white male diversity officer.
More like this:
Do you have this tiny recruitment tool in your wallet?
MI5 takes surprising top spot in LGBT study
Employment law masterclass comes to Wellington