Kiwi employers face a recruitment challenge following a dramatic increase in job listings last month.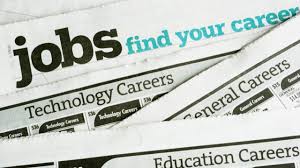 New Zealand employers looking to expand their teams may face a tougher challenge than usual after one major jobs site reported a 16.4 per cent surge in listings.
"January is traditionally a very big month for hiring but this year was one of the busiest we've seen in a long time," said Jeremy Wade, head of Trade Me Jobs.
According to data collected by the site, New Zealand's three largest cities have been experiencing the majority of the pressure with listings in Auckland up by 14 per cent, up 19 per cent in Wellington and up three per cent in Christchurch.
While the jump in listings signals growth for employers, it also means organisations will have to increase their efforts if they want to attract new recruits.
"When job hunters have more choice, employers need to step up, they need to put in more effort to stand out, sometimes reset their expectations and we expect them to increasingly look 'outside the square' to find the people they need," said Wade.
"I think employers need to be ready to invest in training, especially if they can't get exactly what they need in the job market," he added. "Sometimes attitude and work ethic are more important than prior experience."
Unsurprisingly, Trade Me Jobs isn't the only site to have noticed a significant boost in listings – Jason Walker, managing director at Hays New Zealand, said demand had "exploded" in the second half of January.
"December was quieter than usual, which I put down to the Kaikoura earthquake which rightly diverted many employers' attention, but since January 16 there's been an enormous spike in activity from our clients," he said. "It's been bigger than any year that I can remember."
Walker said demand for construction workers was still massive in Auckland and Christchurch while temporary demolition and engineering workers were in huge demand in Wellington, following the November earthquakes.
"Anyone who needs experienced qualified specialists within the construction industry and technology sectors are having a tough time attracting people," said Walker, adding that HR professionals should plan ahead if they want to avoid any shortages.
"We recommend our clients plan out the year as much as they can and flag up where they are going to need people," he said. "Then they need to implement attraction strategies earlier than they used to – finding the right person in a few weeks isn't going to happen in the current market."
Like Wade, Walker also urged employers to consider candidates that might not seem ideal on the surface but could have hidden potential.
"Broaden your shortlist too, give some people you wouldn't ordinarily have on your shortlist the opportunity to impress you," he said. "Even if you don't ultimately hire them, it might open your eyes a greater, more diverse pool of talent."