Kiwi businesses are shifting towards flexible workspaces and work arrangements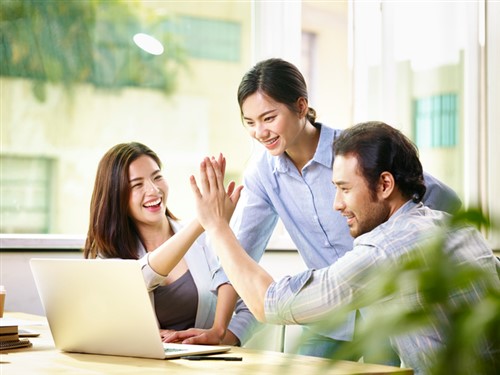 "One day soon, flexible working could simply be known as 'working'. We are reaching the tipping point."
That's according to International Workplace Group (IWG) New Zealand country manager Pierre Ferrandon, who added that globally, corporates are increasingly adopting the idea of flexible workspaces where employees no longer need to spend so much time in the office.
His comments come following new research by IWG that found that more than two-thirds of global employees work remotely every week, and over 50% do so for at least half of the week.
The study based on the insights of over 18,000 business people also found that every week 70% of employees are working at least one day a week somewhere other than the office.
Moreover, 53% work remotely for half of the week or more, while more than one in 10 (11%) people work outside of their company's main office location five times a week.
"Enabling people to actually work closer to where they live means they have less time commuting - which is unproductive time - and spend more time with their families and more time with the company delivering outcomes," Ferrandon told HRD.
The move to flexible workspaces reflects the changing demands and expectations of the workforce, according to Ferrandon.
Indeed, 80% of those surveyed agree that flexible working helps them retain top talent, while 64% are now offering this to help them recruit. Over half (58%) agreed that offering flexible working improves job satisfaction.
Moreover, 91% said that flexible workspaces enable employees to be more productive while on the move.
Ferrandon said new technologies mean many of us can now work anytime, anywhere.
"The challenge for businesses is how to optimise this new landscape. Companies are realising the benefits of flexible working and its ability to increase productivity, job satisfaction and business performance."
The study by IWG also found that businesses recognised that offering flexible working strategies to their employees provided them with significant benefits, including:
Business growth (89% - up from 67% in 2016)
Competitiveness (87% up from only 59% in 2014)
Productivity (82% up from 75% in 2013)
Attracting and retaining top talent (80% - up from 64% in 2016)
Profit maximisation (83%)
HRD also reported earlier in the year that Perpetual Guardian ran an eight-week trial where all 240 staff were given a day off each week at full pay, to test whether engagement and productivity would be positively affected by people having more time for their non-work lives.
Christine Brotherton, head of people and capability at the company, cited research showing a correlation between employee engagement and productivity.
"If employees are engaged with their job and employer, they are more productive," she said. "We believe efficiency will come with more staff focus and motivation."