IAG's program require managers to 'start with a yes' if people request flexible working arrangements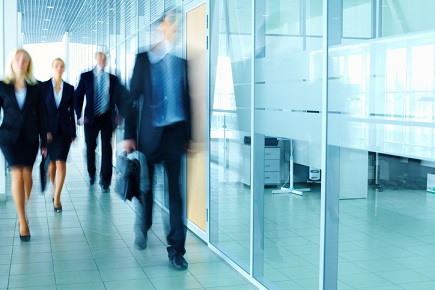 IAG New Zealand's program "MyFlex" has led to better productivity, wellbeing and engagement outcomes, according to IAG's general manager future workforce strategy, Cat Boyd.
"We know the traditional 9am to 5pm, Monday to Friday model is not a one-size-fits-all," said Boyd.
"Similarly, we recognise that while not every type of flex will work for every role, our vision is that everyone has access to some form of flex."
Boyd added that MyFlex "evolves" the IAG workforce model. It gives the company access to a "broader, more diverse pool of talent" compared to the more rigid employment models which have become outdated.
Indeed, people at IAG who are working flexibly regularly report reduced travel times, ease of getting to work, a reduction in stress and an increase in overall wellbeing.
"We anticipate that these workforce benefits will have a positive impact on our customers, too."
The working group is exploring flexible working best practice, and has found attitudes still need to be shifted to ensure programs are well implemented.
Moreover, IAG's program requires managers to 'start with a yes' if people request flexible working arrangements. This has contributed to a shift in conversation and attitudes towards flexibility.
"We encourage our leaders to talk openly about flexible working with the whole team," said Boyd.
This allows teams to work together to find a way to accommodate peoples' flexible working needs, without compromising our customer service.
Similarly, leaders are encouraged to role-model flex which helps to break down any of the stigma around flexible working arrangements, and shows that "flex is just part of the way we work at IAG".
Boyd added that team at their AMI Matamata branch flex their hours so they can spend more time with their grandkids, while one of our contact centre staff in Christchurch who has a hearing impairment finds working from home a "quiet and more productive environment".
"We're really committed to ensuring our people have access to flexible working options that work for them, their team and the wider business."
To improve working environments for Kiwis and drive positive outcomes for business, IAG New Zealand has come together with Lion NZ to encourage more businesses to say Yes to Flex.
The companies celebrated International Flexible Working Day on June 6, and said the the flexible working policies they have in place have benefited both the businesses and employees.
Related stories:
This is what really matters to Kiwi millennials
How to ensure remote working actually works