An expert from IBM New Zealand explains what puts New Zealand's best workplaces at the top of their game.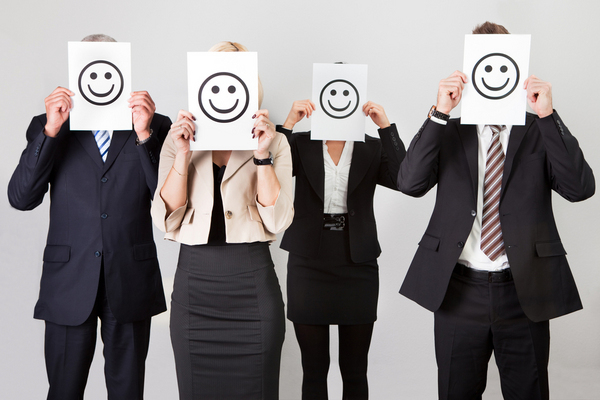 IBM recently released its annual Best Workplaces Survey, detailing New Zealand's top workplaces. Leighton Abbot, senior consultant, Smarter Workforce at IBM New Zealand, gave HRM an insight into what the winning companies' recipes for success.
Much has been written in New Zealand throughout the Rugby World Cup about the qualities of top teams and how they can achieve outstanding performance. We have drawn inspiration from the All Blacks, and we can also analyse the employee engagement results from the country's largest and longest running employee engagement study: the IBM Kenexa Best Workplaces Survey.
Nearly 200 organisations from across the public and private sector participated in the 16
th
annual survey, and the benchmark data contains a treasure trove of insight for employers and HR professionals. A collective 30,000 employees responded to a range of questions covering everything from culture, values and leadership to performance management.
The results provide a strong indication of the factors that set the most successful organisations (the top performing 25% of those surveyed) apart from the rest:
Common Purpose:
It's often assumed that employees within an organisation are aligned toward the achievement of shared goals. But in the average New Zealand organisation, over a quarter of employees don't feel a strong sense of alignment across teams. In contrast, 90% of respondents in the top surveyed organisations indicated their common purpose was clear, and 80% felt that teams worked well together – a distinguishing feature of an elite organisation that gives them a significant performance advantage.
Vision:
Employees in the top workplaces are near-unanimous in their agreement that their organisation has a clear vision of the future, and more importantly feel that there is a workable plan to achieve it. Years of Best Workplaces research has demonstrated that aligning people to an inspiring 'big picture' is a prerequisite to creating an engaging workplace. In practice it's also about simplifying organisational goals and strategy, so people can see how the journey from current to future state is expected to unfold, and understand their role in it.
Leadership:
Building confidence in leadership is a common opportunity evident in the employee survey results, however identifying and gathering consensus on the contributing factors for low confidence or trust can be difficult. IBM Kenexa research, as well as analysis of comments made by survey respondents, has revealed three main components of trust in leadership: competence, benevolence and integrity.
Competence is proven by organisational leaders making the 'right' decisions, sharing the rationale for those decisions, incorporating feedback and positioning the organisation for success. Benevolence is about demonstrating care for employee wellbeing, understanding the realities of others, and treating people with fairness and respect. Integrity comes from communicating openly and honestly, keeping commitments, and following through on promises.
Declining confidence is frequently attributed to a
lack
of perceived integrity among leaders. Survey comments reveal this to be a highly frustrating phenomenon for people when they feel that their leaders are not 'walking the talk.' So much of the opportunity to improve confidence in leadership comes down to leader behaviours, consistency, and visibility.
Managing performance:
Most organisations seem to have little trouble in setting high standards of performance, however this is the easy part! The data shows that the differentiator between 'top' and 'average' is an organisation's willingness to commit to the expectations that have been set.
When issues of poor performance go unaddressed, or top performers feel unappreciated, frustrations result. The top organisations make sure to actively manage performance, and to celebrate and recognise worthy achievements.
Whether you're aiming to win a trophy or grow a business, the top workplaces have consistently shown us that clear vision, a sense of common purpose and inspiring leadership are key to success.
2015's winners
The companies named as the top workplace in each category were:
Office of the Electricity and Gas Complaints Commissioner (Best Small Workplace)
Hilti (Best Small-Medium Workplace)
Mars New Zealand (Best Medium-Large Workplace)
FMG (Best Large Workplace)
VTNZ (Best Enterprise Workplace)
About the author
Leighton Abbot is a senior consultant at IBM New Zealand.