One in five workers in New Zealand experience workplace bullying - about 400,000 people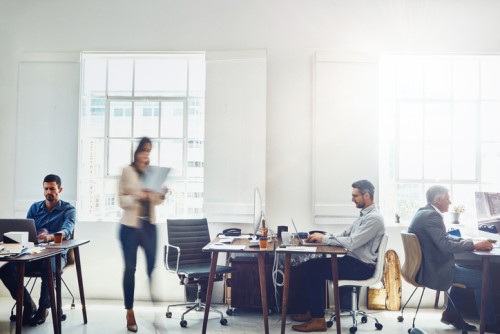 Pink Shirt Day began in Canada in 2007 when two teenagers took a stand against homophobic bullying, mobilising their whole school, after a fellow student was bullied for wearing a pink shirt.
On Friday, staff at more than 500 workplaces in New Zealand wore pink for Pink Shirt Day.
A study from Massey University estimates one in five workers in New Zealand experience workplace bullying - approximately 400,000 people.
Moreover, the Ministry of Business, Innovation and Employment's (MBIE) mediation service has this year received 141 applications that noted bullying was an issue.
However, instances of bullying in MBIE mediation cases could be higher as it is not mandatory for an applicant to specify that they were bullied.
Mental Health Foundation chief executive Shaun Robinson said it's inspiring to see so many workplaces take a stand to create environments where all New Zealanders, especially the youth, can thrive.
"Bullying can have serious and ongoing impacts on our mental health and wellbeing," said Robinson.
"We know that people who are bullied are more likely to experience symptoms of depression, anxiety and suicidal thoughts."
Robinson added that bullying can also negatively impact performance and productivity in workplaces.
"Pink Shirt Day is a reminder that small actions lead to larger actions that create positive change where we live, work and play," said Robinson.
"Māori and Pasifika youth are over-represented in our mental health statistics and we urgently need to support our rangatahi to feel safe and good about who they are right across Aotearoa."
Earlier in the year, Culture Safe NZ called for workplace bullying to be legislated as a criminal act like it is in Australia.

Related stories:
Advocate calls for overhaul of workplace bullying
Failures during discipline leave employers exposed