Roger Sutton's resignation as chief executive of the Canterbury Earthquake Recovery Authority has generated a lot of debate over what is and isn't acceptable in the workplace. HRM investigates…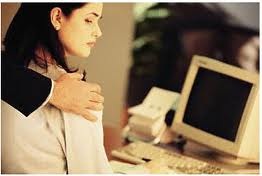 Roger Sutton announced his resignation as the chief executive of the Canterbury Earthquake Recovery Authority this week amid claims that he had sexually harassed a female co-worker.
The allegations centred on Sutton giving hugs and making inappropriate jokes and comments,
The New Zealand Herald
reported.
Sutton said that his resignation was his "own free choice", admitting: "hugs, jokes – I do do those things, and I've hurt somebody with that behaviour and I'm very, very sorry about that."
"I've called women honey and sweetie and that is wrong," he added. "That's a sexist thing to do and I am sorry."
He said that despite a recommendation that he should not be dismissed following an investigation into the allegations, now is the right time for him to step down.
"I may have offended other women, and I'm very sorry about that as well," Sutton said.
"I never meant any harm … I worked my guts out to try and support people in this community and I'm very upset that I have hurt people."
Phil O'Reilly, CEO of Business NZ, spoke to
HRM
about Sutton's resignation and the lessons which can be learned by employers.
"As a general rule, there are some big truths and lessons about how workplaces operate to be learned from this," he said.
"The important thing to remember is that you need to set up a workplace environment where people feel respected – this does not only comply with your own personal views. This is not just about men and women or employers and employees – this is about fellow workers all giving and getting respect."
O'Reilly also told
HRM
that everyone in the workplace bears the duty of combatting unwanted behaviours.
"We all have a responsibility to raise issues," he said. "Often people act inappropriately without realising, and this can usually be resolved quickly and respectfully. The best workplaces have camaraderie, humour, good relationships and celebration. It's important to separate these from what some people might feel is inappropriate."
Angela Atkins, general manager at Elephant HR, agreed with O'Reilly's approach.
"Pet names, jokes and hugging seem to be the three areas that people have wildly different comfort zones with," Atkins said
.

"
Many managers I've worked with aren't sure what's appropriate or not – so HR having a session with managers and talking about how things may come across and analysing some case studies can be useful."
Atkins told
HRM
that employees need to be aware of the best approach to take in a situation which makes them feel uncomfortable.
"In HR we often make policies that the company have to bend over backwards about inappropriate behaviour – rather making the first step that the employee needs to try and solve it first," she said.
"Some people don't know how to do this so providing training or coaching for employees on how to be assertive and actually say if they are uncomfortable with something can help."
Peter Cullen, partner at Cullen employment law firm, advised that employers should be prepared for circumstances in which a worker might feel offended by inappropriate behaviour.
"Someone with power over someone else should be cautious in their behaviour," Cullen said. "If in doubt, don't act. Acceptable behaviour can depend on the nature of the workplace."
Have a policy in place which addresses sexual harassment – make it plain that it will not be tolerated.
Train managers not to behave in a way that could demean other employees – which is what sexual harassment does – and set this example as the employer.
"It doesn't sound to me like Roger needed to resign," said Atkins. "The fact he realised his behaviour was inappropriate and was sorry for this is a step more than I've seen from many senior managers."
Was Roger Sutton right to resign? Take our poll
here
.